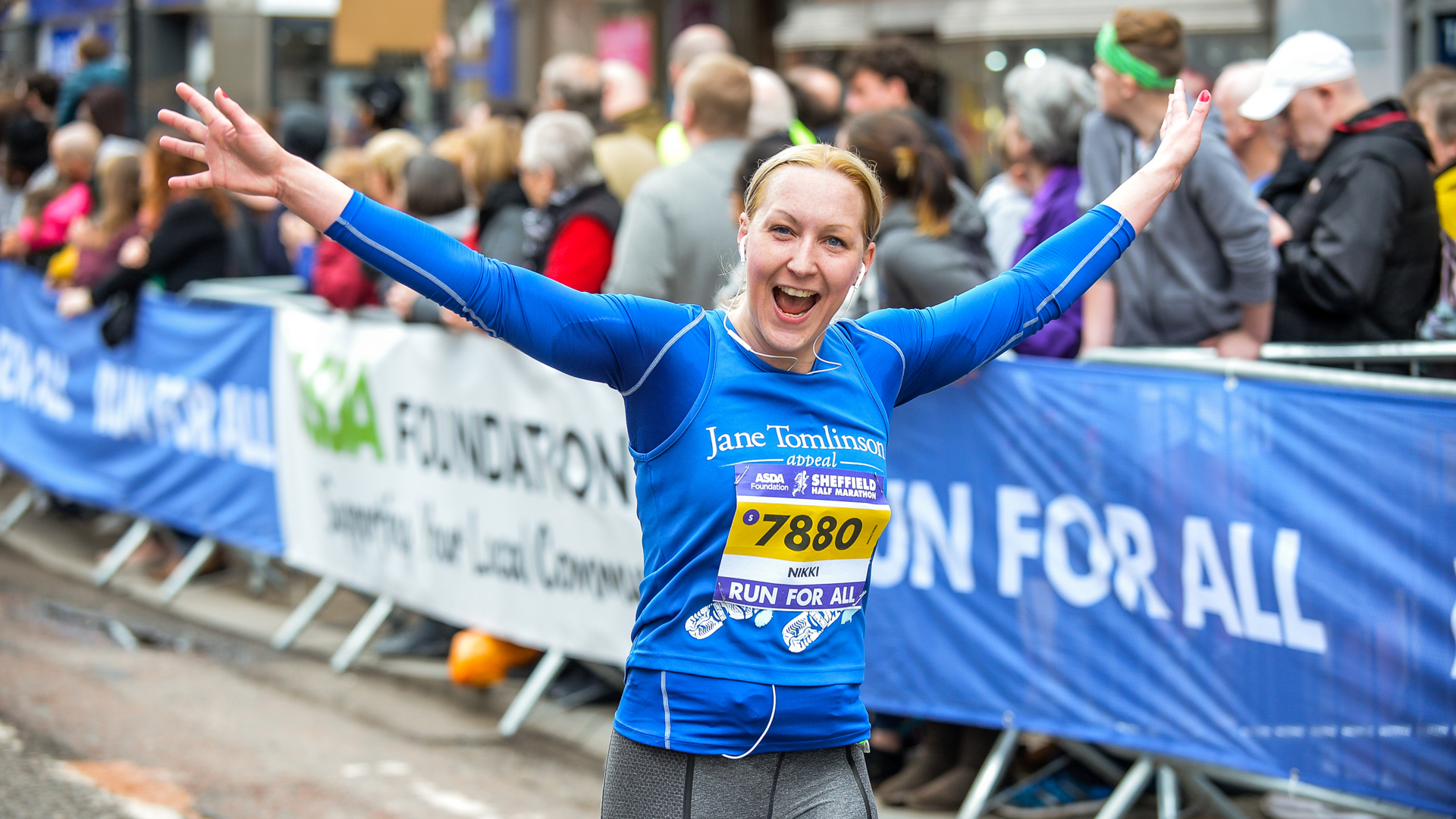 Sheffield Half Marathon 2022
Date:
Sunday, 27 March 2022
Event Background
Sheffield Half Marathon attracts thousands of runners and spectators to the city's streets every year, creating a fantastic atmosphere to help you complete this challenge.
With a city centre start and finish, a huge crowd of enthusiastic supporters will cheer participants out and back. The event boasts a stunningly scenic route with majestic views of the Peak District on the climb to Ringinglow.
The race even incorporates a 'triple test' giving entrants a chance to be crowned Peaks Challenge winners in a timed hill climb, triumph in a times 10K downhill sprint section and cross the finish line first to lift the Sheffield Half Marathon title.
Whether you are a new runner setting yourself a challenge, looking for something a bit different or just want to be a part of the team helping us to continue our support; we would love for you to join the #AppealTeam raising money for children and people affected by cancer.
All our fundraisers taking part in one of the running events will receive their Jane Tomlinson Appeal t-shirt or vest, make sure to ask for your name printed as well, so that our fantastic cheer station volunteers can cheer you on along the route!
Why join the #AppealTeam for the Sheffield Half Marathon?
-Join a community of fantastic fundraisers all supporting one another to achieve their goals
-Support our 4 key projects
-Get personalised support from the JTA team
-FREE fundraiser T-shirt or vest, plus iron-on letters to personalise your top!
Get an Appeal Team Place
For more information and to get your Appeal Team place for a discounted entry price of £30, click here.
Volunteer at this event
Running not your bag but want to get involved? Join our Appeal Motivation Squad! Be a part of this fantastic event and support our fundraisers in the charity village or at an on-course cheer station - find out more.
Race enquiry?
If you have a query about your race number, road closures or anything else related to the organisation of the event, visit Run For All website to find out more.
Sign up for an event