£130,000 reasons to celebrate
Charitable projects across Yorkshire, Lancashire and Lincolnshire are celebrating a cash boost after receiving grants in the recent Jane Tomlinson Appeal Big Charity Giveaway. Earlier this year the Appeal set up in Jane's name announced it had raised an amazing £7.6million. To celebrate this milestone, the Appeal set aside £100,000 for charities across Yorkshire, Lincolnshire and Lancashire to apply for a share of. But the Appeal was so overwhelmed by deserving applications that trustees eventually awarded just under £130,000.
Siobhan Curtis, Legacy Manager at the Jane Tomlinson Appeal said: "The response from charities when we launched the giveaway was just overwhelming.
"We received hundreds of applications and our Trustees had a lot of difficult decisions to make given we had received so many rewarding applications. Eventually it was decided to increase the funds available to try to support as many good causes as we could."
Charities across Yorkshire, Lancashire and Lincolnshire - the regions where the Appeal's sister organisation Run For All stages its charity runs - were invited to apply for grants ranging from a couple of hundred pounds up to £15,000.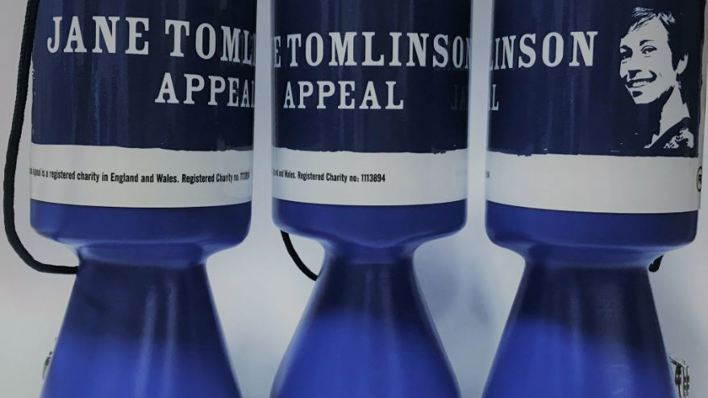 Awards received across Yorkshire
Those receiving awards across Yorkshire, Lancashire and Lincolnshire were:
Breast Friends York-£1540
The Lord Tavener's- £4350
Friends of York Hospitals-£2,945.73
Calderdale Help in Bereavement Services-£4755
Haworth Riding for the Disabled Group - £7898
Capture Sick Children's Trust-£9,267
Growing Works-£5,120
Hamara-Give A Gift Project- £12,410
Star Bereavement- £13,152
Cavendish Cancer Care-£15,000
Northorpe Hall Child and Family Trust- £12,704
LT1 Masonic Trout and Salmon Fishing Charity-£500
North & West Yorkshire Association for Spina Bifida and Hydrocephalus-£500
CTI 2000-£500
Carer's Wakefield-£500
Bradford Disability Services-£500
Skipton Extended Learning For All-£500
Carer's Resources-£500
DSCF2474 Blind Children UK-£500
Beamsley Project-£500
MPGN/DDD Support Group-£500
LS29 Special Needs Support Group-£500
Encephalitis Society-£500
Home Start-£5,000
Ilkley & District Good Neighbours-£500
Capture Panathlon Foundation- £867.50
Twinkle House- £3664.40
Legacy Rainbow Charity- £5,000
Child Action Northwest- £7098
Capture KIDS Strut - £4,500
Lincoln and Lindsey Blind Society - £1,500
Foxdale Equine Assisted Learning Community Interest Company - £1,500
Jubilee Christian Fellowship- £1,500
Anne Wells, Carers Resource who received £500 toward a residential trip for young carers said: "We are so grateful to you and the Jane Tomlinson Appeal trustees for including us in the successful charities - the trip will really make difference and will give them memories to keep forever."
Jill Boardman, Chief Executive of Twinkle House, said: "This is fantastic news as our current bed has given up today, we are ecstatic about this, thank you so much and to the Trustees of Jane's Appeal, this is wonderful."
Zoe Bounds from York Breast Friends were granted £1,540 said: "We are so grateful for the funds that the Jane Tomlinson Appeal has awarded us. This means that we have secured funding with which to host lingerie evening twice yearly for York ladies who have had surgery following a breast cancer diagnosis. We can now meet the needs of these ladies by providing a range of quality post-surgery bras and other lingerie as with an expert fitting service."
Chris Farrell, Cavendish Cancer Care, of Sheffield said: "Everyone at Cavendish Cancer Care was over the moon to hear of the support from the Jane Tomlinson Appeal last month. Thanks to the Big Charity Giveaway we will be able to support over 40 more local children come to terms with how cancer has affected their family."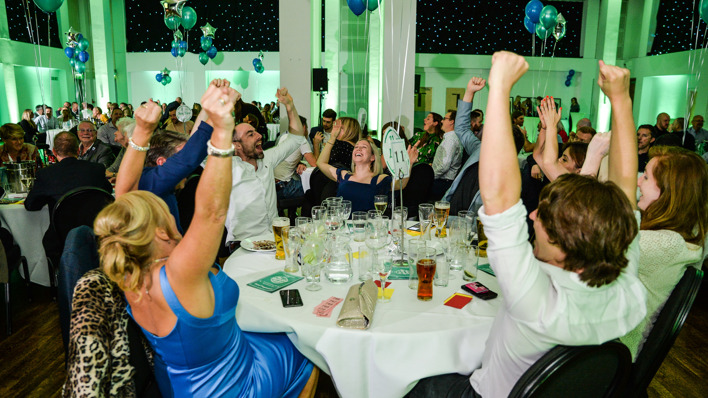 Tracy Wilson, of the Foxdale Equine Assisted Learning Community Interest , in Oasby, said of its £1,500 grant:  "We will be using the money to fund some family sessions for families who have a new diagnosis of cancer in the family. Over the summer we are planning a summer picnic for families who are living with a child with long term palliative conditions.
"We will also use the grant to provide support sessions for bereaved children."
Deborah Rack, of The Encephalitis Society, based in Malton, said:"The Encephalitis Society is delighted to have been one of the recipients of a grant from The Jane Tomlinson Appeal. Thank you. The grant of £500 will help families and children affected by encephalitis to have a weekend away where they meet others affected; have the opportunity to try new activities and build their confidence in a supported environment. Our Family Weekend is an important part of the support we provide and we are delighted that the Jane Tomlinson Appeal is recognising this with their grant."
Hanif Malik, the CEO of Hamara Healthy Living, based in Beeston, Leeds, said: "The grant of £12,410 we have received from the Appeal is fantastic and will help us continue to grow our community support in Beeston and across the City. We hope this is the start of a continued partnership with the Jane Tomlinson Appeal."
The Sick Children's Trust's received £9,267 towards its Treetop House at Sheffield Teaching Hospitals. House Manager, Ann Wyatt, said: "Children with brittle bone disease face two days of treatment at Sheffield Children's Hospital every three months. These families travel from across Yorkshire and beyond to access the hospital's specialist care and our role is to make their experience as comfortable as possible.
"Thanks to the Jane Tomlinson Appeal grant, we are able to provide a dedicated bedroom to support these families, where a child can stay with their parents while they are receiving treatment. After a day on the ward, they are able to come back to a warm, homely environment where they can enjoy a family dinner or just relax in the lounge. A good night's sleep in a comfortable bed then ensures they're ready to face the next day of treatment. I want to thank the Jane Tomlinson Appeal on behalf of all the families who will benefit from this generous donation, especially the children whose hospital experience will be that much easier."
More news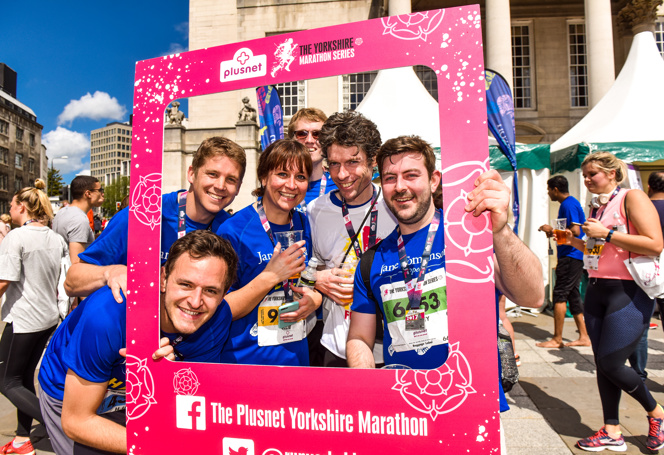 02.08.15
The organisers of the Plusnet Yorkshire Marathon have today unveiled details for a new 10-mile run that will be held alongside the sell-out marathon on Sunday October 11th.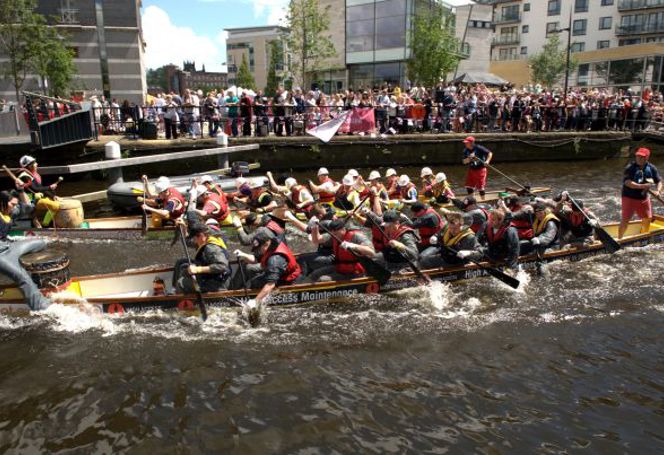 14.04.15
It's the event you've all been waiting for... the highlight of the Leeds sporting calendar... Back by huge demand...
View news