A Challenging 2018 for Steve
Following his epic '2016 miles in 2016', Appeal Team fundraiser Steve Irving has recently announced his 2018 challenge: he will be aiming to complete twelve marathons in twelve months, plus a 'Coast to Coast' challenge with fellow Appeal Team members Matt Fowler and Robbie McEwan.
As well as taking on over 300 miles through his marathons, Steve will look to run around 130 miles from Blackpool to Scarborough with Matt and Robbie.
Steve said: "Following on from running 2016 miles last year, I was wondering how I could top that challenge in 2018. I had lots of ideas in my head but was struggling to find something I could commit to.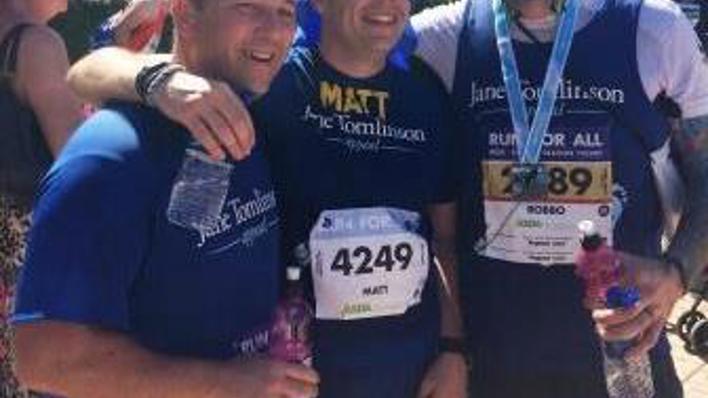 A huge challenge in the name of the Appeal
"Once I suggested running Coast to Coast, the idea was welcomed and luckily, Matt and Robbie have agreed to join me. 2018 will be a good year and I can't wait for it to begin."
Jenny Sellers, Fundraising and Events Assistant, said: "Steve has given himself another massive challenge, all in the name of the Appeal. 
"We are so excited to be involved and work alongside Steve, Matt and Robbie. They have all been huge supporters of the Appeal in the past and they've really stepped up!"
We want to say a huge thank you to Steve, Matt and Robbie for planning such an epic challenge. Watch this space for further updates!
More news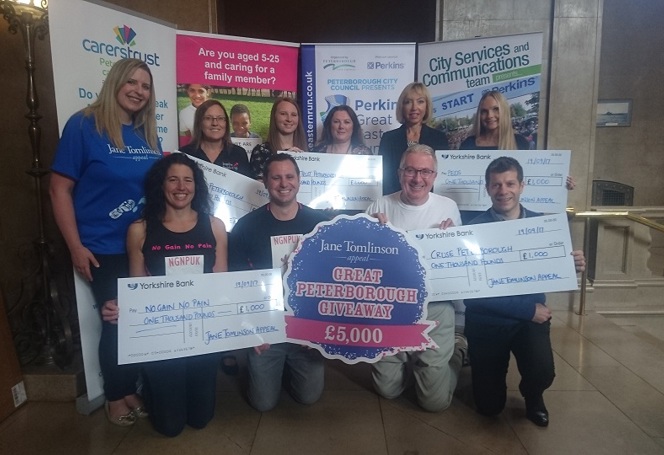 19.09.17
Five local charities and good causes have received a £1,000 cash prize from the Jane Tomlinson Appeal, a charity which partners with the Perkins Great Eastern Run.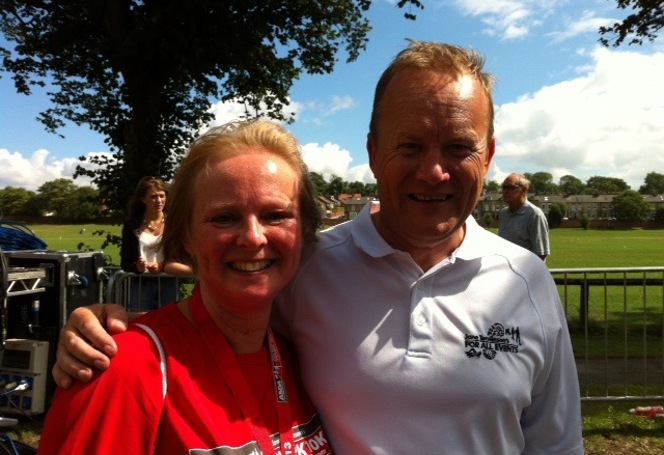 17.08.17
Award-winning BBC Radio sports broadcaster Eleanor Oldroyd is to join runners taking part in this year's Asda Foundation Bury 10K.Also on the start line on Sunday 17th September will be Dawn Nisbet, whose photograph of her celebrating as she crossed the finish line of a parkrun earlier this year went viral.
View news