Appeal aims to improve quality of life of people living with cancer
Thousands of cancer patients could receive life-enhancing physiotherapy treatment thanks to the legacy of the inspirational Jane Tomlinson CBE.
The Appeal is funding a series of study days to share knowledge of kinesiology taping - the sort of strapping used by Olympic athletes - in relieving the symptoms of people with cancer.
Research into the potential benefits of the taping was one of Jane Tomlinson's final wishes before her death in 2007.
The mum-of-three from Leeds received the treatment herself in her final few months and her family reported that it improved her quality of life immeasurably.
For Jane, the tape helped to lift her ribcage, giving her organs - which had swollen during her cancer treatments - more space to move.
It reduced Jane's pain levels and relieved pressure on her stomach, allowing her to eat and drink properly.
Since seeing the dramatic results, Jane and her family have wanted to see if other patients could benefit.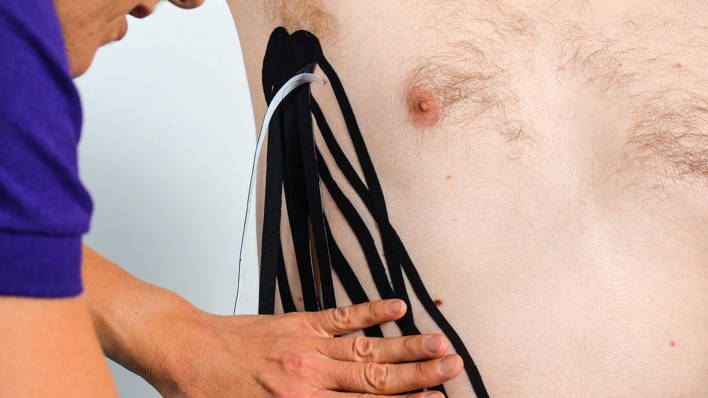 Days will be lead by renowned physiotherapist
The Appeal has funded a three-year PhD research project at Leeds Beckett University into the effects of the taping on pain relief in cancer patients. The study is currently going through the formal assessment phase.
Now, the study sessions, staged in partnership with Leeds Beckett University and 2Pure, distributors of KT Tape, will share practical and theoretical knowledge of the technique with physiotherapists working in the NHS and in hospices and cancer clinics across the UK.
The first will take place on Thursday 25th October and will be led by renowned physiotherapist Alison Rose, who treats Team GB athletes and also performed the taping on Jane in 2007.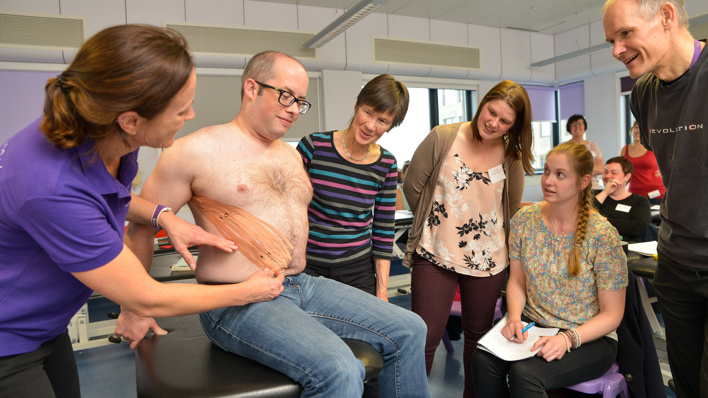 Jane's wish to help other people
Mike Tomlinson, husband of the late Jane Tomlinson said: "When Jane died she left me with very little instructions (apart from how to operate the washing machine), but she did ask me, once we had raised enough money, to investigate how kinesiology taping could help other people living with cancer.
"Often the drug treatments Jane received were worse than the illness itself. In her final few months, the one thing that improved her quality of life was the taping. It seems such a simple thing, but the benefit was immediate and without any side effects - something that could not be said for the very harsh drugs.
"

After funding the PhD research, I'm really pleased we are now in a position to be able to fund the study days and share the knowledge of the technique with other physios working with cancer patients.

Mike Tomlinson
Investigating the effectiveness of the tape
Mark Johnson, Professor of Pain and Analgesia at Leeds Beckett University, said: "Our research team has just completed a three-year research project funded by the Jane Tomlinson Appeal that investigated the potential usefulness of kinesiology taping for the management of symptoms in the continuum of cancer care.
Kinesiology taping is normally used for symptom management of musculoskeletal conditions and involves the application of a thin elasticated self-adhesive cotton-based tape to the skin.
"Our research has found that kinesiology taping may have a role in the management of unpleasant symptoms related to cancer such as pain, abdominal discomfort and breathlessness.
"I am really looking forward to listening to Alison Rose - a member of our research team who is well-known for providing physiotherapy to elite athletes - and the delegates share their knowledge and experiences of using kinesiology tape for the management of cancer-related symptoms at the study day."
Alison Rose's sports clients have included the likes of Dame Jessica Ennis-Hill and Dame Kelly Holmes. She began treating Jane in 2004, preparing her for her amazing physical endeavours, including her Ride Across America.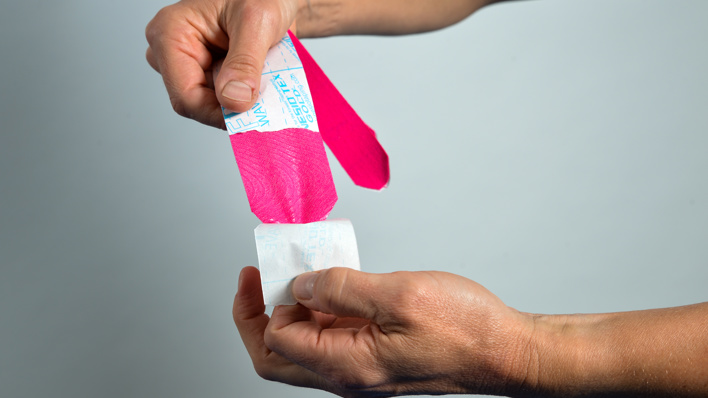 Jane's own experience of the taping
Alison, a director of the Leeds-based Coach House Sports Physiotherapy Clinic, CSPC, said: "Jane was an incredibly strong woman and her mental strength was simply phenomenal. But when Jane came back from the American bike ride in 2006, it had clearly taken its toll.
"As with all cancer patients keeping your strength up is key and you need to ensure you are eating well and taking on the nutrients you need. Jane was struggling to eat, feeling breathless, as well as struggling with her digestive system.
"The day we put the tape on, I could see that she wasn't well. She was feeling sick; she hadn't been able to eat much. We applied the tape, with no expectations but then Jane bounced back into the clinic five days later looking a completely different person, one full of energy.
"She felt the tape had given her more space around her abdomen so she could breath and eat better and just feel more 'normal'. It enabled her to enjoy family time and not feel restrained by her illness. 
"I was totally taken aback - I didn't expect her to come in as she did. In all, we treated Jane with the tape for about six months, and during that time it made a huge difference. She was able to go out and enjoy herself and spend time with her family. When you don't know how long you have left, that's very important.
"I'm really excited to be able to deliver these study days on behalf of the Appeal, sharing the potential benefits to other physios - and helping those living with cancer."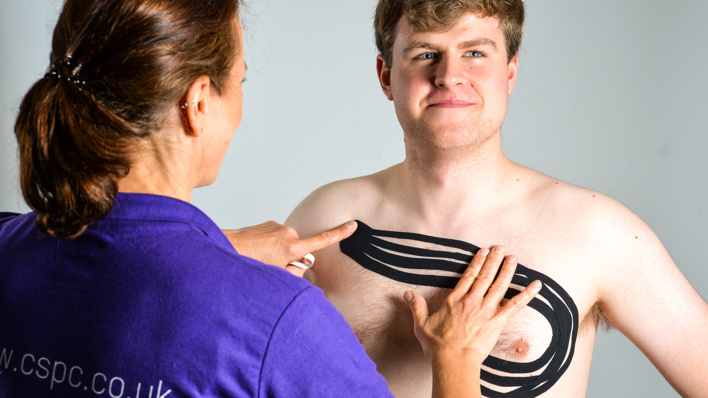 Working with our partners to deliver the study days
Robyn Bowie, Marketing Manager of 2Pure, said: "We're thrilled to be working with the Jane Tomlinson Appeal in helping to deliver these pioneering study days, sharing the potential benefits of the use of KT tape in alleviating symptoms of cancer.
"We're very proud to supply the tape for the study days and for physios working with people with cancer to take back to their clinics."
Julian Sorrell, Business Development Manager at Leeds Beckett University, added: "At Leeds Beckett, we are very pleased to provide resources for the delivery of this novel kinesiology taping course.  We are currently working with the support of the Jane Tomlinson Appeal to investigate aspects of pain in association with cancer. 
"We deliver a wide range of undergraduate and postgraduate physiotherapy provision and conduct world-leading pain research in our School of Clinical and Applied Sciences; we are keen to pursue and support such initiatives which address these fundamental challenges for cancer patients."
Physiotherapists or practitioners wishing to register for a 2019 session should contact info@janetomlinsonappeal.com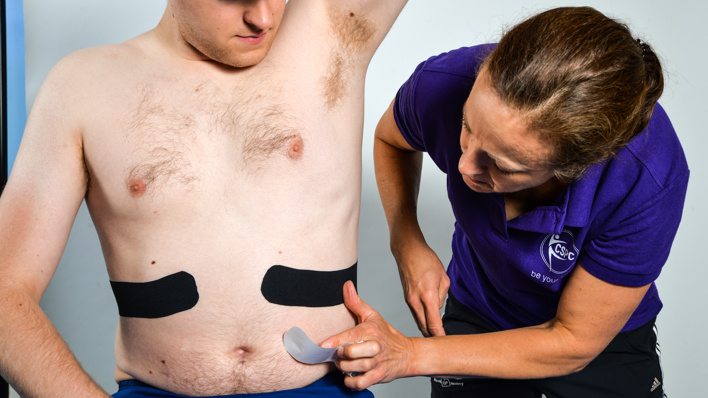 More news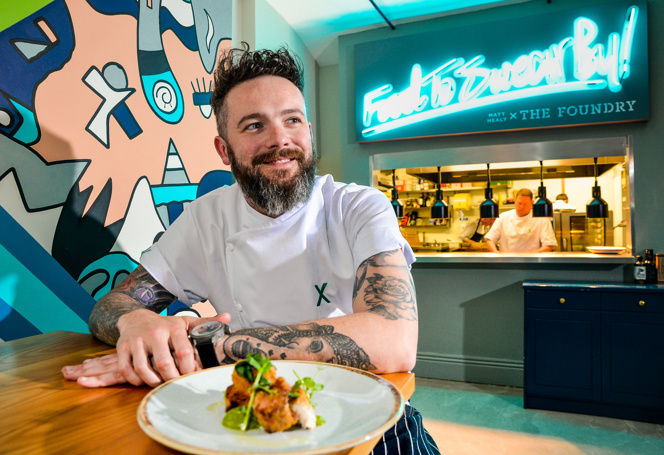 14.12.18
Celebrity chef and restaurateur Matt Healy will be cooking up a storm for guests at a major fundraiser for the Jane Tomlinson Appeal. Matt, who wowed the judges on Professional Masterchef and runs the incredibly-popular Foundry restaurant in Leeds, will be leading the kitchen at the event in September 2019.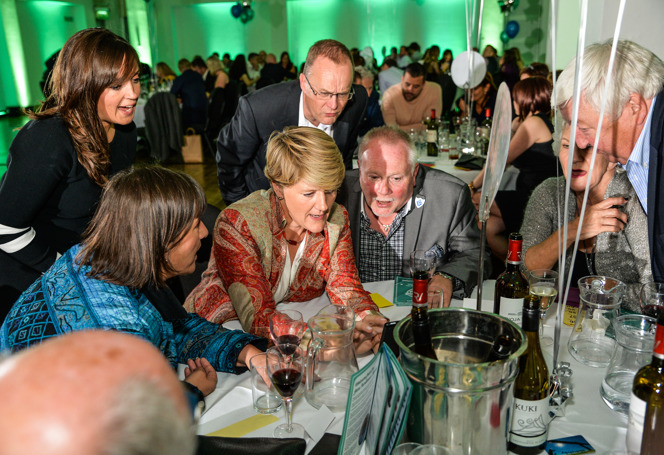 29.09.18
Sports stars including Olympic cyclist Sir Chris Hoy, boxing legend Johnny Nelson and Paralympic sprinter Hannah Cockroft were among the guests at the second annual Sporting Social, supporting the Jane Tomlinson Appeal.
View news