Bereaved children to benefit from the legacy of inspirational Jane Tomlinson
Children struggling with grief after losing a loved one are being offered support from a new service launched by the Jane Tomlinson Appeal.
OWLS (Overcoming Worry, Loss and Sadness) will offer help to youngsters aged 4 to 11 who have lost a parent, sibling or other significant loved one.
Based in Leeds, the service will offer practical and emotional advice and support for families, schools workshops, activity days where children can meet others affected by bereavement and 1-2-1 child psychotherapy for those most severely affected.
The Jane Tomlinson Appeal is the legacy of the late Jane Tomlinson CBE, who made headlines worldwide when she completed a series of seemingly impossible challenges after being diagnosed with incurable cancer and given just six months to live.
After raising almost £2m for charity, Jane, from Rothwell, Leeds, died in 2007, leaving three children, Suzanne, Rebecca and Steven. Steven was just 10 when his mum died.
It has long been the children's wish that Jane's legacy could be used to help other grieving youngsters.
Rebecca Tomlinson said: "Having lost our mum, we understand all too clearly the impact bereavement can have on children and young people. 
"We've wanted to be able to do something to help for a long time so to be able to finally launch the OWLS service is a really proud day for us all.
"No child experiences grief in the same way; even brothers and sisters can cope differently. It can have a real impact, leaving children feeling anxious, sad and even angry.
"On top of all these feelings, there is a real chance, because of their change of circumstances, they might also have to move home or school – causing further upset.
"All of these things can, understandably, have a real impact on a child's mental health and behaviour."
Statistics show that adults who experience a bereavement in childhood are also more likely to experience problems in later life; they are more likely to suffer unemployment, have problems with substance abuse and are more likely to be involved in the criminal justice system.
Rebecca added: "With OWLS, we want to reach children when they need it most and when we can hopefully make the most difference."
Figures show that a parent of children under 18 dies every 22 minutes in the UK; around 23,600 a year. This equates to around 111 children being bereaved of a parent every day.
One in 29 schoolchildren has been bereaved of a parent or sibling – that's a child in every class.
In Leeds alone around 260 parents die each year.
Having identified a gap in bereavement support services in the Leeds area, especially those aimed at primary school children, the Jane Tomlinson Appeal has now established OWLS to:
Provide practical and emotional support to primary-aged children (and their families) who have experienced a sudden or expected death of a parent, sibling or other significant loved one
Offer reactive schools support teachers in a crisis situation and proactive schools workshops to help raise awareness of bereavement and to help reduce stigma around loss
Organise monthly peer activity days, where children (and their carers) can get together to share experiences, and crucially to be able to laugh and 'be children' without worrying about feeling guilty or upsetting others at home
Offer 1-2-1 child psychotherapy to children most severely affected; this offering sets the charity apart from most others and will help children who might presently have to wait months – or longer – for NHS therapy
The free service is now open for referrals, which can be made by a carer, health professional, teacher or anyone else close to the child. There is no need to go via a GP or health visitor.
Anyone who would like to donate to the service or would like to find out more about fundraising opportunities can go to https://www.janetomlinsonappeal.com/donate
OWLS is now also looking for volunteers to support children on the peer activity days. Volunteers will be given training and support. Anyone interested is asked to contact the service on owls@janetomlinsonappeal.com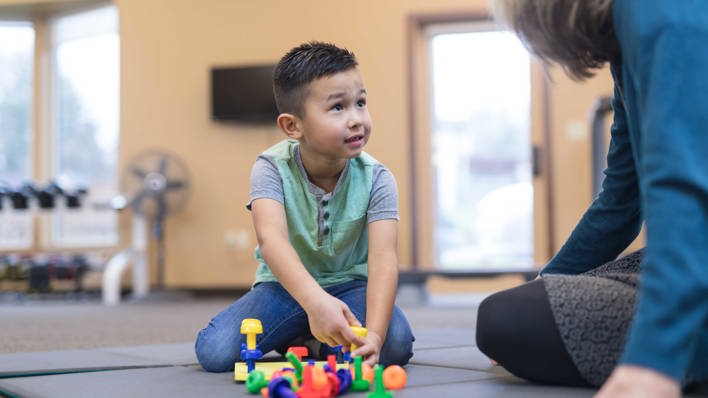 More news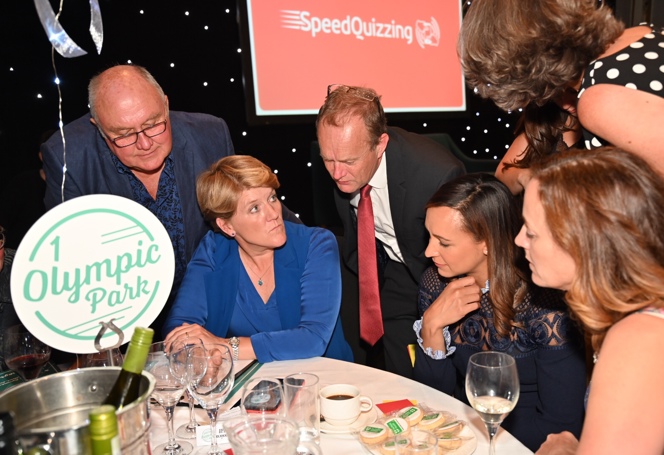 30.09.19
A host of big name sports stars sparkled at this year's Sporting Social evening for the Jane Tomlinson Appeal. Among the stars appearing were Olympic heptathlete Dame Jessica Ennis-Hill, former England and Nottingham Forest hero Stuart Pearce and Leeds Rhinos legend Kevin Sinfield. TV's Clare Balding returned on hosting duties.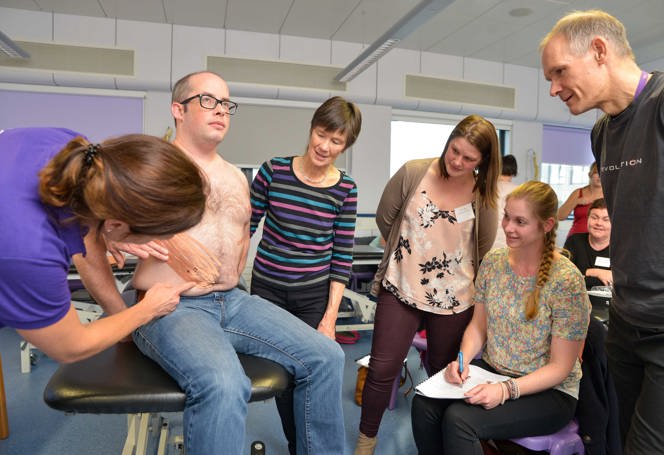 28.06.19
Hundreds of cancer patients in Scotland could receive life-enhancing physiotherapy treatment thanks to the legacy of the inspirational Jane Tomlinson CBE.
View news