Jane Tomlinson Appeal study days aim to improve quality of life of people living with cancer in Scotland
Hundreds of cancer patients in Scotland could receive life-enhancing physiotherapy treatment thanks to the legacy of the inspirational Jane Tomlinson CBE.
The Appeal is funding two new study days in Edinburgh and in the Western Isles to share knowledge of kinesiology taping – the sort of strapping used by Olympic athletes – in relieving the symptoms of people with cancer.
Research into the potential benefits of the taping was one of Jane Tomlinson's final wishes before her untimely death in 2007.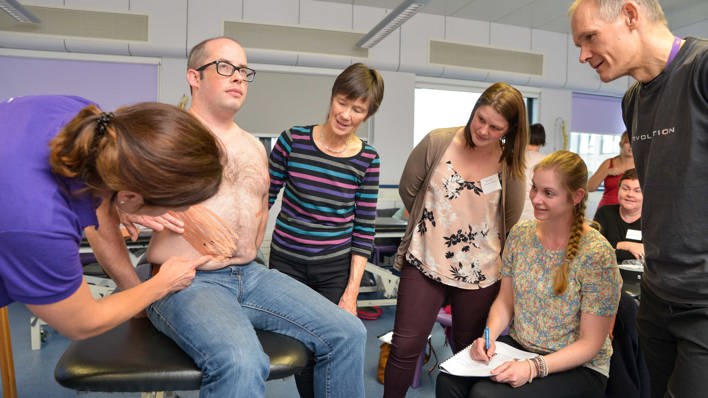 Jane and family wanted to see if other people could benefit
The mum-of-three from Leeds received the treatment herself in her final few months and her family reported that it improved her quality of life immeasurably.
For Jane, the tape helped to lift her ribcage, giving her organs – which had swollen during her cancer treatments – more space to move. It reduced Jane's pain levels and relieved pressure on her stomach, allowing her to eat and drink properly.
Since seeing the dramatic results, Jane and her family have wanted to see if other patients could benefit.
The Appeal has funded a three-year PhD research project at Leeds Beckett University into the effects of the taping on pain relief in cancer patients. The study is currently going through the formal assessment phase.
It is now staging a number of study days to share practical and theoretical knowledge of the technique with physiotherapists, nurses or other practitioners working in the NHS and in hospices and cancer clinics across the UK.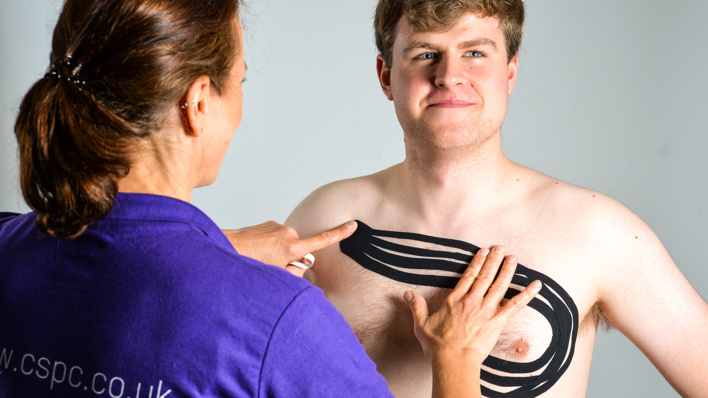 Physios and nurses invited to apply for places
The next sessions will take place at St Columba's Hospice in Edinburgh on Monday 9th September and at the Western Isles Hospital in Stornoway on Wednesday 11th September. The places are free to NHS or third sector practitioners.
Professionals wanting to apply for a place on either day are asked to contact Jane Tomlinson Appeal Manager Vicki Robinson via info@janetomlinsonappeal.com, giving details of their organisation and role.
Mike Tomlinson, husband of the late Jane Tomlinson said: "When Jane died she left me with very little instructions (apart from how to operate the washing machine), but she did ask me, once we had raised enough money, to investigate how kinesiology taping could help other people living with cancer.
"Often the drug treatments Jane received were worse than the illness itself. In her final few months, the one thing that improved her quality of life was the taping. It seems such a simple thing, but the benefit was immediate and without any side effects – something that could not be said for the very harsh drugs.
"After funding the PhD research, I'm really pleased we are now in a position to be able to fund the study days and share the knowledge of the technique with other physios working with cancer patients."
The study days are led by Alison Rose, a team GB physiotherapist, whose sports clients have included the likes of Jessica Ennis-Hill and Dame Kelly Holmes. She began treating Jane in 2004, preparing her for her amazing physical endeavours, including her Ride Across America.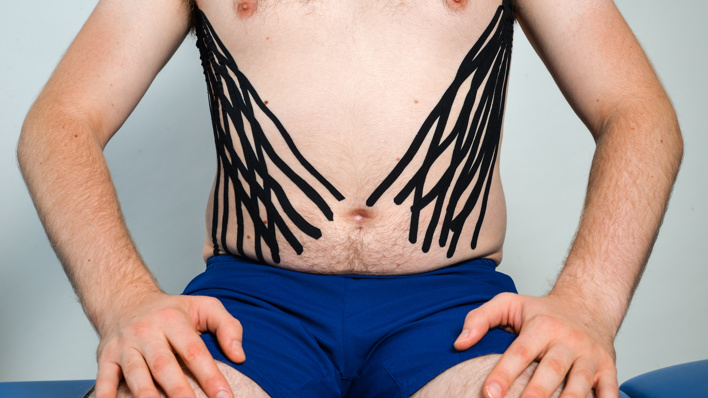 More news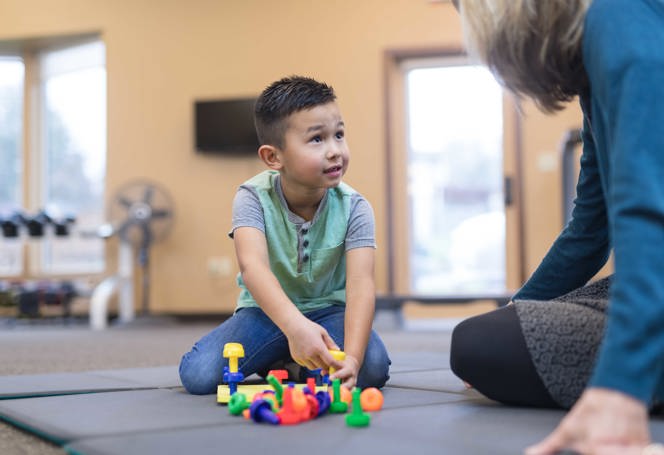 06.08.19
Children struggling with grief after losing a loved one are being offered support from a new service launched by the Jane Tomlinson Appeal.OWLS (Overcoming Worry, Loss and Sadness) will offer help to youngsters aged 4 to 11 who have lost a parent, sibling or other significant loved one.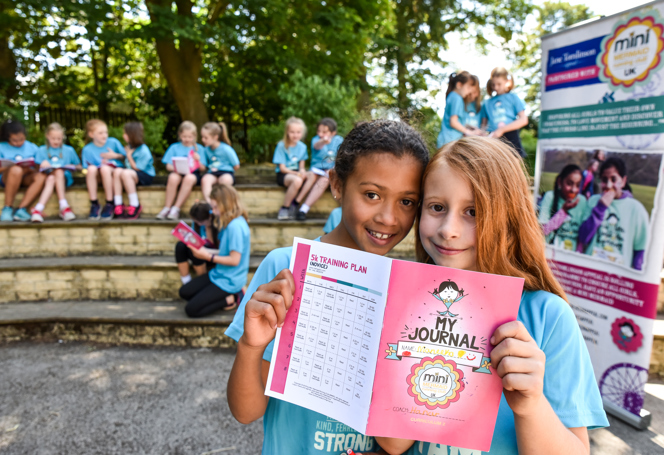 31.05.19
We're thrilled to announce that a programme to help increase self-esteem and well-being in primary school age girls has launched in Sheffield, thanks to funding from the Jane Tomlinson Appeal.
View news