Legacy of inspirational Jane Tomlinson generates another huge boost for charities as Appeal announces major plans for its future
Charities across the North and Midlands have received vital funding from the Jane Tomlinson Appeal.
A total of 15 projects - from cancer support services to holiday schemes for poorly children - have received funding worth almost £60,000.
The latest grants round is the penultimate to be offered by the Jane Tomlinson Appeal - the legacy of the late inspirational amateur athlete and fundraiser - as it today announces an exciting new approach for the Appeal.
Instead of distributing funds to other causes, the Appeal's trustees have announced that, following a final grants round in the Autumn, funds raised by the Appeal will now go directly to support four key projects instead.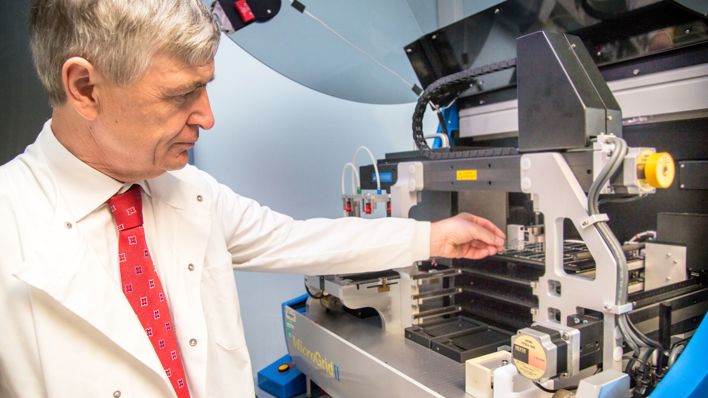 The four projects are close to the hearts of the Tomlinson family and aim to fulfil some of Jane's final wishes
The projects, which have been chosen in line with Jane's original wishes, are:
Significant support for ground-breaking research, at the University of Nottingham, into the development of a blood test to detect breast cancer at an earlier stage, helping save the lives of women around the world
Major research into revolutionary physiotherapy 'sports taping' techniques to relieve pain in cancer patients. The project, founded by the Appeal and being carried out at Leeds Beckett University, aims to examine whether the sort of strapping used by Olympic athletes - and trialled on Jane Tomlinson herself - could give other patients a better quality of life
A new scheme to provide bereavement counselling and support to children in the North and Midlands affected by the loss of a parent or significant loved one, both in person and online
The continuation of funding for the Mini Mermaids and Young Tritons school programmes in Leeds, Sheffield and Hull, to support children with their emotional and physical wellbeing
Suzanne Tomlinson, Trustee of the Jane Tomlinson Appeal, said: "We're so grateful that 10 years after mum passed away that people are still inspired to support the Appeal. We appreciate every single penny raised for the Appeal and every single ounce of effort that it takes.
"Since its foundation, the Appeal has always given grants to other good causes. We now feel the time is right to really focus our efforts on our original ethos, which was to support children and people affected by cancer. The four key projects we have chosen reflect mum's original aims and wishes when founding the Appeal.
"This change of direction builds on the really important work that's gone before and hopefully sets us on a strong path for the future. It also means that our incredible fundraisers can clearly see where their money is going, and the amazing, life changing, work they are making possible.
"With their support, we're really excited to be able to say the Appeal is not only helping children and cancer patients right now, but also funding some incredible research which could help save lives in the future."
The four projects are close to the hearts of the Tomlinson family and aim to fulfil some of Jane's final wishes before she passed away aged just 43 in 2007.
The Leeds Beckett PhD research project was established following Jane's own experience with the technique. Renowned Leeds-based sports physiotherapist Alison Rose tried using the 'kinesiology' taping on Jane while she was undergoing chemotherapy treatment.
It provided her support to her core, helped to lift her ribcage and give her organs - which had swollen during her cancer treatments - more space to move. It reduced Jane's pain levels and relieved pressure on her stomach, restoring her ability to eat and drink. Her family say the treatment improved her quality of life immeasurably. The research aims to establish whether other patients could now be helped in the same way.
If it proves successful, the blood test for early detection of breast cancers could save lives across the UK and the world. It would represent a huge advance in the detection of cancer - and prove hugely significant in survival rates.
With Jane's own children experiencing the loss of their mother, the family are keen to support other young people through specific bereavement support.
And the Mini Mermaids and Young Tritons scheme aims to foster a love of sport and activity, while looking after children's emotional and physical health and wellbeing - something Jane was also passionate about.
The full list of charities receiving funds in the latest round of grant-giving were:
Beaumond House Community Hospice in Newark (£2,000) to help provide care to patients in their own homes
Burnley FC in the Community (£4,050) to towards the installation of a challenge course at its outdoor sports centre for children
Bury Cancer Support Centre (£5,000) to help fund a drop-in service for cancer patients and their loved ones, offering practical and emotional support
Children's Liver Disease Foundation in Yorkshire (£2,500) to run a family support service at Leeds General Infirmary for families with a child diagnosed with liver disease
Elliott's Footprint in Leeds (£5,000) to recruit a bereavement support worker to support families who have lost a child
Zephyr's Place in Nottingham (£8,220) to pay for counselling for children who have lost a sibling
Queen Elizabeth's Hospital in Birmingham (£5,000) to help fund new radiotherapy equipment for breast cancer patients
Ruddi's Retreat in Yorkshire (£2,000) to send families of children with life-limiting conditions on respite breaks
Special Stars Foundation in Hull (£2,400) to pay for physiotherapy for severely-disabled children to maintain their movement, increase flexibility and improve their cardio respiratory function
TADS (Therapies for Anxiety, Depression and Stress) in Barnsley (£4,000) to help fund weekly wellbeing sessions for children who have siblings with cancer
The Principle Trust Children's Charity based in Skipton, North Yorkshire (£5,000) to pay towards a fourth respite home for families with children with disabilities or autism or youngsters from disadvantaged backgrounds
TLC in Bury (£4,960.11) to provide counselling for children affected by cancer
Treetops Hospice between Derby and Nottingham (£2,000) to help fund its 'Hospice at Home' service, allowing someone to be cared for in their own home rather than in a hospice setting
Wetwheels Foundation in Whitby, Yorkshire, (£5,000) to help provide water-based adventure experiences for people with disabilities, building confidence and boosting wellbeing
Wilberfoss, Kexby and Newton Playing Fields Association, near York, (£450) to help to pay for a new grass cutting machine for the junior football pitches
More news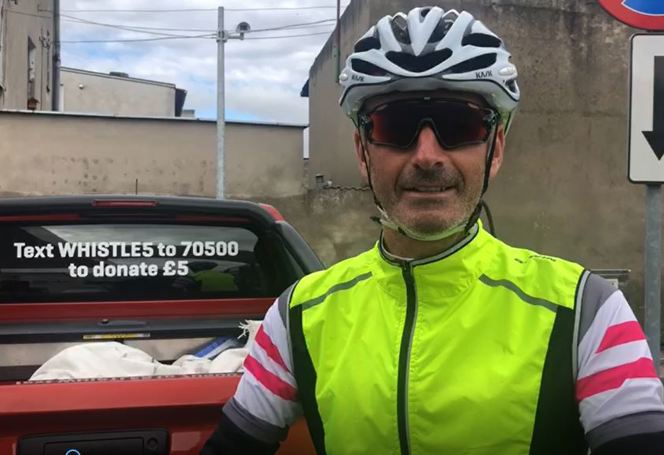 27.06.18
After 17 days of ups - and one very notable down - the Whistlestop Tour team are on course to ride into Russia today (Wed 27th June). Premier League referee Martin Atkinson and team will arrive at Kaliningrad Stadium this afternoon after 17 days and almost 1,800 miles in the saddle.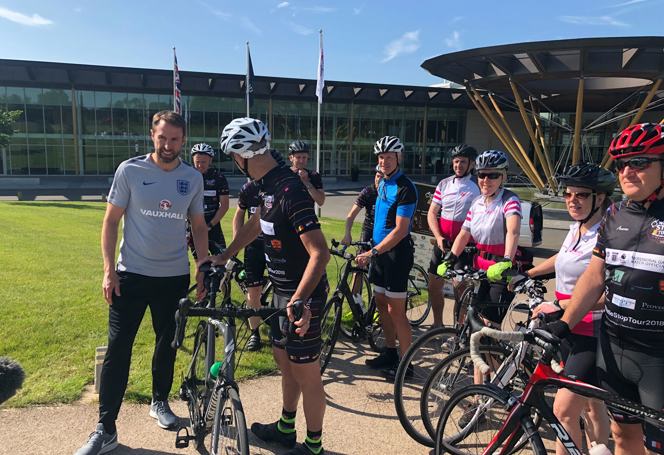 11.06.18
England football manager Gareth Southgate has lent his support to a team of two-wheeled fundraisers as they set off to cycle from the UK to Russia in time for the World Cup. The cyclists - including Premier League referee Martin Atkinson and Mike Tomlinson, husband of the inspirational Jane Tomlinson CBE - are journeying almost 1,800 miles in just 18 days from St George's Park to Kaliningrad.
View news