Pedal power clocks up over £15,000 for the Appeal
Premier League referee Martin Atkinson and a team of cyclists - including the Appeal's own Mike Tomlinson - have clocked up a staggering amount of cash for charity.
The team's efforts - a 1,700+ mile ride in 17 days from the UK to Russia ahead of the World Cup - brought in a massive £60,000 for four great causes. It means a fantastic £15,325 boost for the Appeal and its work to help children be happier and healthier and improve the lives of people living with cancer.
Waved off by England boss Gareth Southgate, the team's adventure started at St George's Park near Burton on Trent, the FA's UK headquarters, and saw the team journey to France, Holland, Belgium, Germany and Poland - before arriving in Kaliningrad.
The challenge was dubbed '17 days of hurt' but for one team member that was a little close to the bone. Unfortunately, Mike's epic journey came to an abrupt end on just 150 miles from his destination when he suffered a fall - and serious injuries. Martin and long-time Jane Tomlinson Appeal supporter Darren Clark, hit the road again and completed the challenge (with Mike in spirit).
Now recovering, Mike met back up with Martin to celebrate raising the incredible sum. As well as the Appeal, the other charities to benefit included Yorkshire Young Achievers, St David's Hospice Care in Newport and the University Hospitals Coventry and Warwickshire Charity.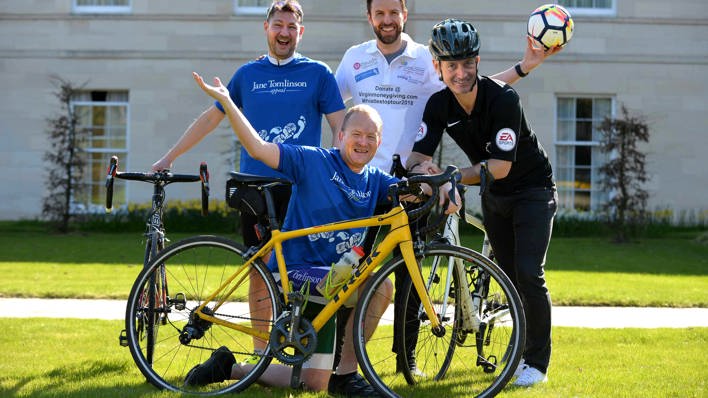 More news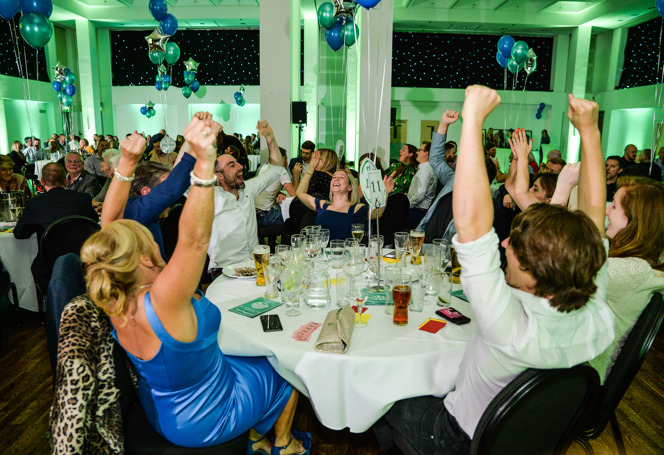 20.08.18
September 2018 will see the Royal Armouries host the Jane Tomlinson Appeal's annual Sporting Social.  The evening will be hosted by broadcaster Clare Balding, who is to be joined by Britain's most successful Olympian, Sir Chris Hoy.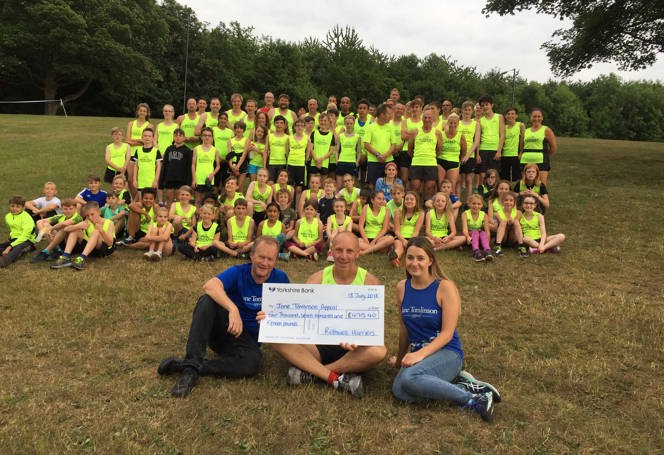 23.07.18
An annual fun run raised a massive £4,715 for the Jane Tomlinson Appeal.
View news