Rhinos legend to tackle Leeds Half Marathon for the Appeal
Leeds Rhinos legend Jamie Peacock is pulling on his running shoes to take on the Leeds Half Marathon next month.
Jamie is taking on the 13.1 mile course to support the Appeal in its quest to help children be happy and healthy and improve the lives of people affected by cancer.
The former Man of Steel, who retired in 2015 following the Rhino's triumphant treble-winning season, said: "I've taken part in the Leeds Half Marathon before and I don't think it will be any easier!
To support Jamie, visit our Just Giving Page
"I can't think of a better reason for running, though, than to support the Jane Tomlinson Appeal - and the legacy of an incredibly inspirational woman." Jamie, who also captained both Great Britain and England added: "If anyone can spare a bit of change to support me as I grimace around the route, I'd be really grateful."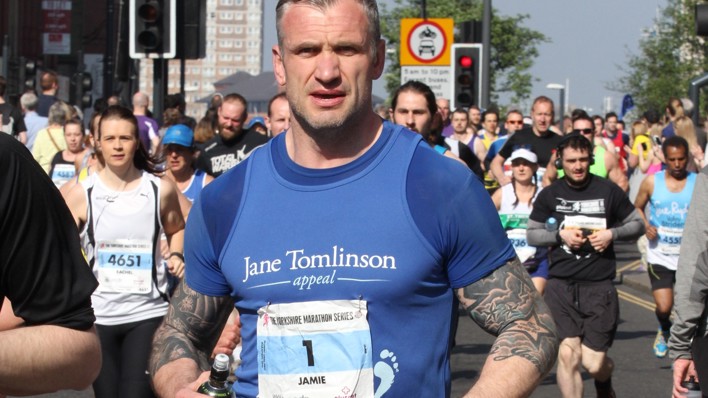 Over 150 people supporting the Appeal on the day
Appeal Fundraising Manager Katie Bell said: "We're thrilled that Jamie is joining the Appeal team. We now have over 150 people supporting the Appeal on Sunday 13th May.
"We're so incredibly grateful for their brilliant backing and helping us to support children's wellbeing and people affected by cancer."
Among the projects currently funded by the Jane Tomlinson Appeal is the Mini Mermaids and Young Tritons, a scheme to support children with emotional and physical wellbeing being delivered in schools across Leeds, and a PhD research project at Leeds Beckett University to develop new physiotherapy techniques to help relieve the symptoms of some cancers.
More news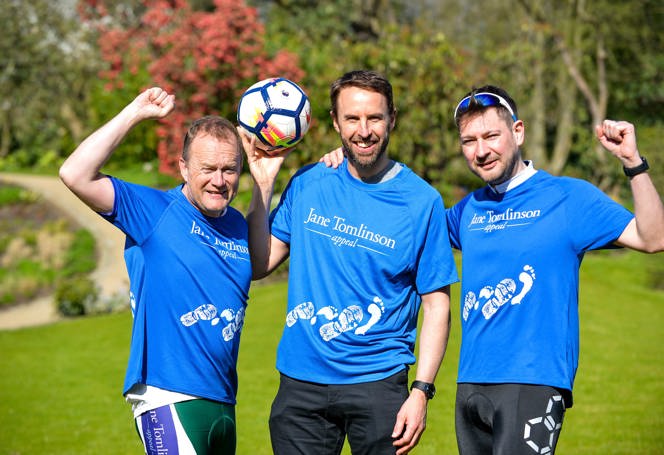 01.05.18
England football manager Gareth Southgate has lent his support to a team of two-wheeled fundraisers as they prepare to cycle from the UK to Russia in time for the World Cup.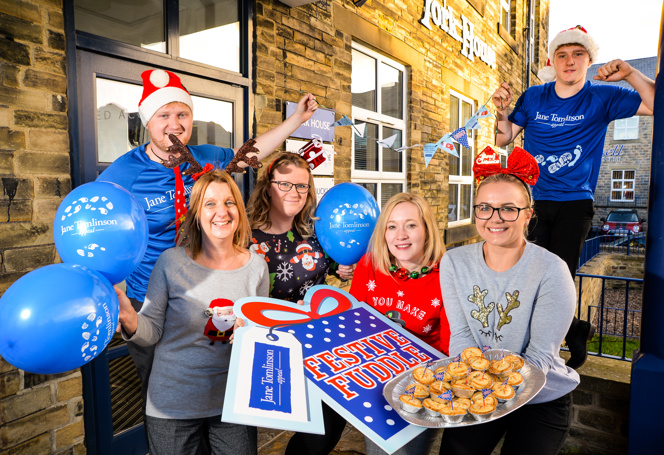 06.12.17
The Jane Tomlinson Appeal has launched their brand new Christmas Campaign, the Festive Fuddle and are asking you to gather your friends and show your support for your local children's and cancer charities this Christmas.
View news