Fundraising fun
Get yourself and your community involved with supporting the Appeal, any way you choose!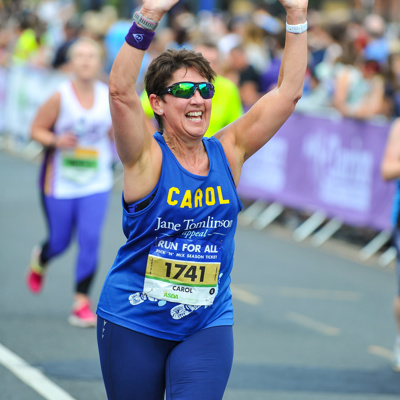 Taking part in an event?
If you are taking part in an event, you will find everything you need to support you with your fundraising target right here.

Get hints and tips on how to raise sponsorship and awareness of your amazing efforts with our helpful fundraising guide. With details of how to reach your target and helpful tips on online fundraising, you will also find paper sponsor forms available to download.
Local & social
Bringing together your local community is a fantastic way to raise money.
We know it can be difficult to ask the same friends and family to support you with your fundraising so why not expand your reach? Local pubs, businesses and activity groups can provide amazing support when coming together for a cause.
Our community fundraising guide has lots of helpful tips on how to bring people together and raise money. Read all about some amazing success stories, such as Rothwell Harriers running club and their annual run, which has raised over £20,000 since it began!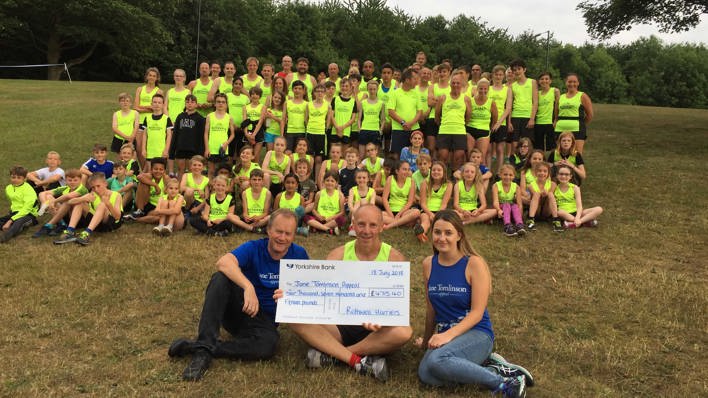 For schools
Engaging school children with charities and their local community can be beneficial for everyone.
Our schools fundraising ideas are a brilliant way of getting children active and improving teamwork. For the younger children there are fantastic ways to get crafty and creative, whilst raising money and awareness of the Appeal. For the older students there is the opportunity to put their entrepreneur skills to the test and raise as much money as they can.
Don't forget to let us know about your activities, as we would love to visit your school and let the students know how their efforts are helping improve lives!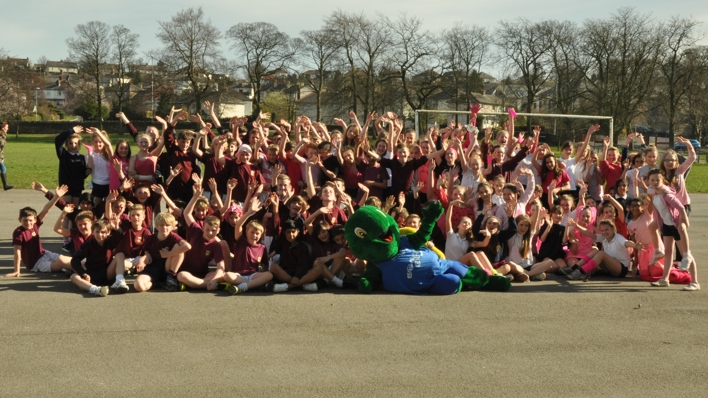 Collection cans
Could you place a collection can in your local community? Pubs, shops, cafes and office receptions are just some of the places that you could place a collection can.
It is a fantastic way to help your business raise money and awareness for the Jane Tomlinson Appeal. Every penny donated is fantastic way to support us over time.
If you are trying to reach a fundraising target for one of our events, placing a collection can in your community could be a brilliant way of working towards your target.
Contact us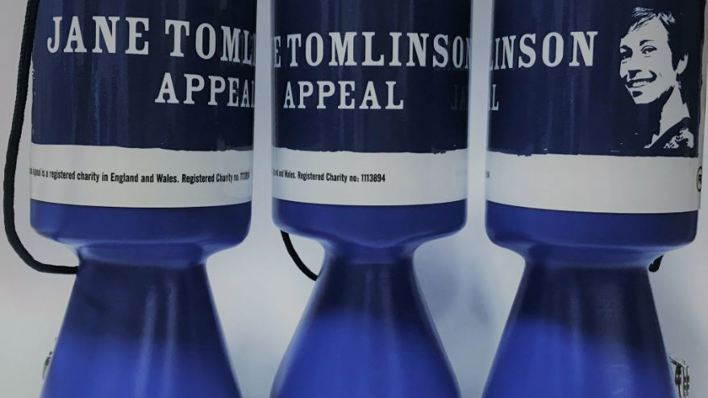 Meet some of our fundraisers
Paul Babington, Mat Shipley and Graham Hamlyn have raised over £700 for the Appeal in 2019 by taking part in a series of events including Leeds Half Marathon. They also staged a race night at Kippax WMC in Leeds to boost their fundraising. Next up for the intrepid trio is the Yorkshire Marathon in October.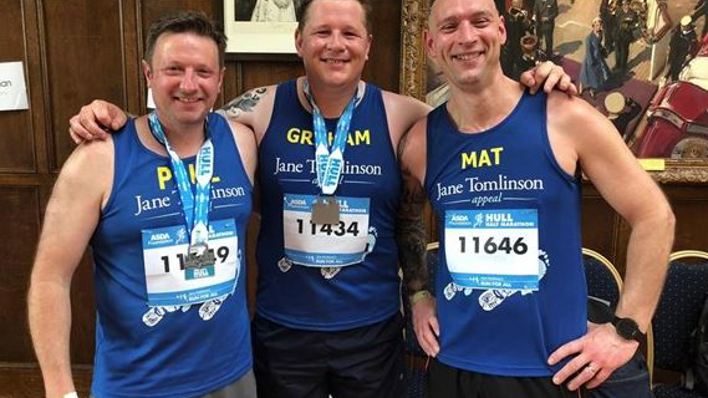 Meet some of our fundraisers
Adam Briggs and his loyal companion Loki really went the distance for the Appeal when they took on our virtual run, Marathon in May, earlier this year in the heat of Abu Dhabi. The pair raised a fantastic £340 to support children and people with cancer.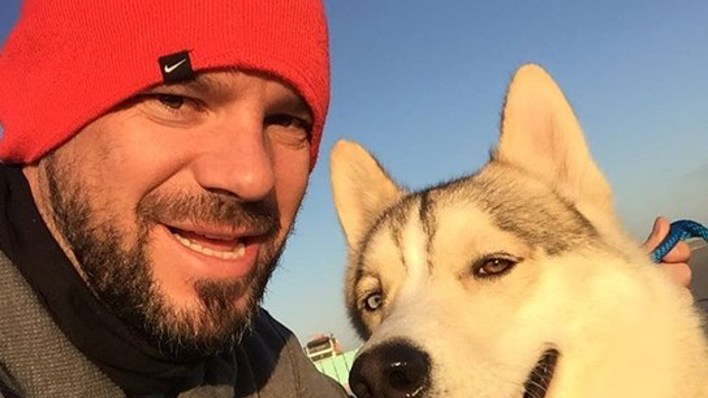 Meet some of our fundraisers
Morley Victoria Primary School in Leeds put their best feet forward and raised a huge £865 by taking on our Marathon in May virtual run.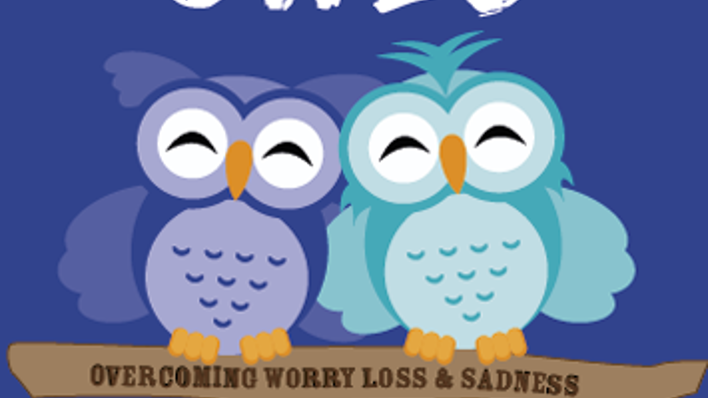 Meet some of our fundraisers
The Rothwell Harriers annual Canal Run is always one of the biggest individual fundraisers of the Appeal's year. Around 700 people take on this annual dash in Leeds. In 2019, runners raised £5,255!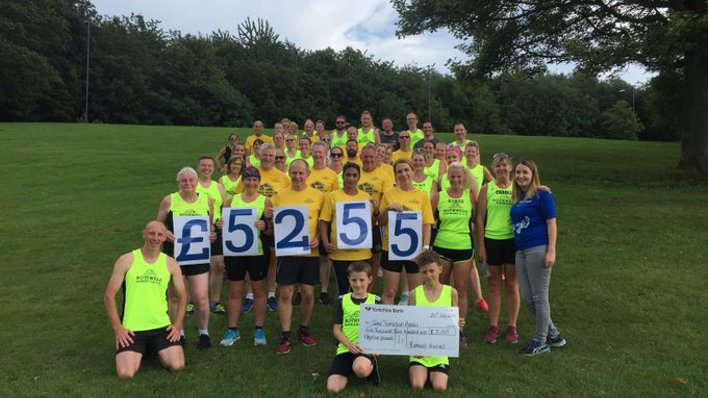 Make a change
Learn more about the difference your donation could make today to each of our four key projects.
Other ways to get involved
There are so many ways to support the Jane Tomlinson Appeal; with friends, at work or by donating your time to volunteer. Follow the links to find out more about each of the different ways you can get involved and start supporting us today!