Be part of our team
Be a part of the Appeal Team and donate your time in whatever way you can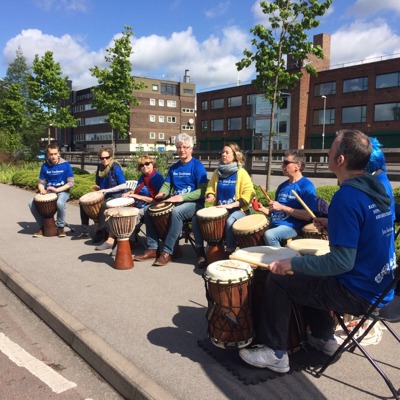 Join the Appeal
We are always looking for friendly people with a passion for charity to help us out in whatever way they can! Whether you want to get stuck in helping out at events or volunteer behind the scenes at our office, your skills, experience and enthusiasm are welcome at the Appeal!
Contact us
Become an office volunteer
Are you organised, committed and looking for a fantastic volunteering opportunity? Do you want to boost your skills and use your experience to make a difference? We are always looking for talented volunteers to join our team based in South Leeds to provide office support. You would be supporting both our fundraisers taking on incredible challenges and our services to deliver much needed support.
Register interest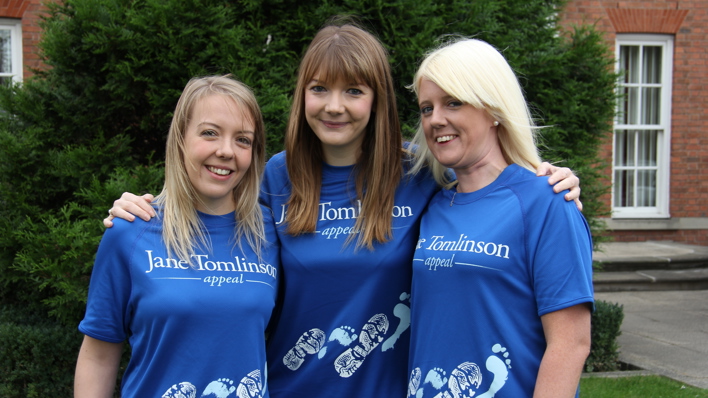 What will you be doing?
There are lots of ways you can support our office team; including administrative support and calling fundraisers, to writing our much-loved good luck cards and posting out T-shirts and fundraising packs.
What we are looking for? 
Attention to detail, administrative skills and familiarity with Microsoft Office?
Do you have good communication skills and are a team player? If you do and would to support our team on a regular or casual basis, we would love your help.
Become an event volunteer
If you would like to be a part of some of the biggest sporting events in the UK and support people taking on epic challenges join our motivation squad, then step right up!
We are looking for enthusiastic, friendly and supportive people to volunteer in the charity village or be out on the course heading up a cheer station to give our fundraisers support and encouragement.
There are plenty of opportunities to get involved at the Yorkshire Marathon, Leeds 10K and many other events. Whether you want to join us for just one event, or be there at every single one, you can be a part of the Appeal Motivation Squad! It's ideal if you live in or near the local area of your chosen events, but you're more than welcome to join us further afield, too.
Register interest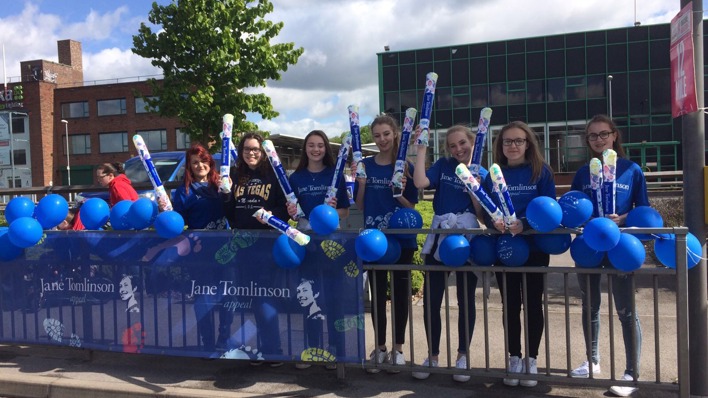 What can we offer you?
Whichever role you choose to support the Appeal you will receive support throughout. We promise whether you are in the office or at an event you will be in a fun and friendly environment.
We also understand that donating your time has to fit around your lifestyle and so we aim to be flexible with our volunteering hours or days to ensure it works for you.
Your support in the office and at events is vital in making sure our fundraisers receive the recognition and support they deserve to be able to continue our vital services.
Register interest
"

I was so lucky to find this opportunity at the Jane Tomlinson Appeal. They are a really welcoming, friendly and supportive group of people and it was great to work as part of a team for a really worthwhile cause.

Suzanne, Office Support Volunteer
Make a change
Learn more about the difference your donation could make today to each of our four key projects.
Other ways to get involved
There are so many ways to support the Jane Tomlinson Appeal; with friends, at work or by donating your time to volunteer. Follow the links to find out more about each of the different ways you can get involved and start supporting us today!