Worried about a child
Concerned about how a child is coping?
It is completely normal to experience feelings of loss and grief following a bereavement. Some experts suggest that it's to be expected that these feelings may well last up to six months without cause for concern.
However, if a child has suffered a traumatic death, is struggling to cope, is displaying behavioural concerns, or the grief seems to be enduring for a longer period, help is available from our OWLS children's bereavement service.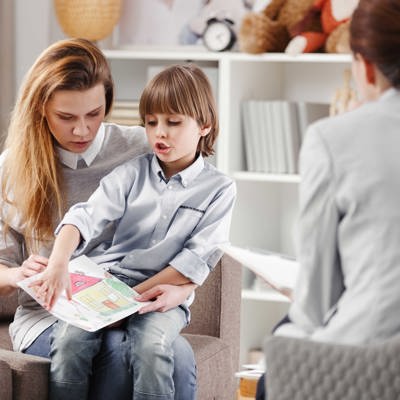 How we can help
Our OWLS – Overcoming Worry, Loss and Sadness – children's bereavement service is there to offer advice, help, guidance, peer support and even therapeutic support to youngsters and their families who need it.
OWLS aims to help youngsters where there is little other help available. Initially it will help children aged up to 11 (and their families) in Leeds and surrounding areas. Other families and children will be able to benefit from telephone or online advice and our downloadable resources. We hope to be able to increase the support we offer in person to other areas as the service develops.
How to get help
If you are concerned about a youngster, or would like some advice, please get in touch. We welcome contact from parents, guardians, family members, teachers, health workers or other professionals living or working in the Leeds area. You do not need to be formally 'referred' to the service.
Our bereavement service co-ordinator will be your first port of call.
They will help support and guide you through this difficult time, and can offer advice, information – and compassion and understanding. They can speak to your child's school if necessary and also help direct you to organisations who may be able to help with some of the practical issues around a death.
If appropriate, they may offer your child a place on one of our OWLS peer support activity sessions.
For children who are most severely affected, you may be offered 1-2-1 therapy with our experienced children's psychotherapist. In offering therapy, we are committed to taking a holistic approach and will involve the whole family, including older children, if there are any.
If you would like more information or to speak to our bereavement service co-ordinator, get in touch below. 
All of services are provided free of charge, thanks to our fundraisers. 
Contact us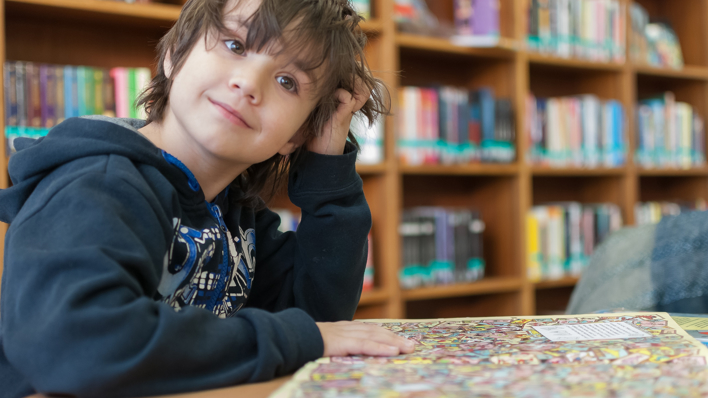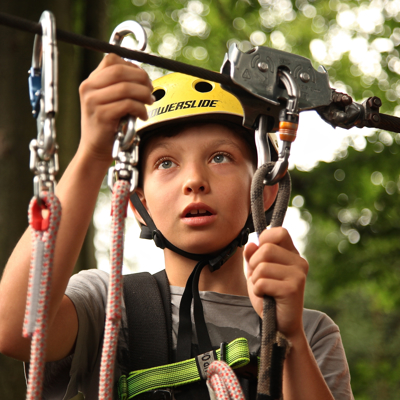 What are peer support days?
Our peer support days are there to help youngsters meet children in similar circumstances. The sessions aim to help children understand that they are not alone – and, crucially, allow them to have fun and laugh.
Children who have experienced a death often feel they shouldn't be seen to be happy or enjoying themselves for fear of upsetting someone else in the home.
OWLS activity days will allow children to be children, without having to worry about that. Parents, guardians or other family members may also be invited as a way to meet and to support each other.
The activities will vary from session to session; they could be a morning at a trampoline club, bowling, woodland adventures or picnics in the park.  The youngsters could also take part in play therapy such as making memory boxes.
What does therapy involve?
Children and families, where appropriate, may be offered a series of one-to-one therapy sessions. At OWLS we focus on dramatherapy, which is especially useful in young children and offers a safe way to begin to explore emotions. 
What is dramatherapy? 
Dramatherapy is a branch of psychotherapy which uses creative expressive mediums in order to communicate and explore feelings and issues. 
It's not about performing or acting; instead it uses metaphor to offer a safe space in which difficult issues can be looked at without being threatening and without causing any further trauma. 
Within a dramatherapy session, children will have access to a whole range of tools to support them and explore their thoughts and feelings, such as: talking, objects, storytelling, myths, masks, puppets, movement, improvisation, play, music and art. 
Dramatherapy can be used as an alternative or pre-cursor to talking therapy. It offers a safe, distanced way to begin to explore emotions and events which are having an effect on the child's life. It can have a positive effect on behaviour and attitude and boost self-esteem, social interaction, communication skills and self-care. 
About our therapist
Our dramatherapist Chloe Haines is a qualified child psychotherapist with a Masters degree from Roehampton University.
She began her professional career as a special needs teacher. After eight years teaching in mainstream and special needs schools, Chloe decided her passion was in supporting the emotional and psychological well-being of both adults and children. 
As a dramatherapist she has experience in working with children with psychosis, trauma and a range of mental health diagnoses in an NHS and school setting. 
Are you an adult coping with the death of someone close?
If you would like support following the death of someone close to you, Leeds IAPT (Improving Access to Psychological Therapies) offer one to one therapy, support online or group therapy.
You will need to be over 17 years old and registered with a GP in Leeds. To refer yourself or for further information, visit the Leeds IAPT site below.