Kinesio Taping
Helping people with cancer access potentially life-enhancing non-drug therapy
Jane's experience
Research into the potential benefits of Kinesio Taping was one of Jane Tomlinson's final wishes.
Jane received the treatment herself in her final few months and her family reported that it improved her quality of life immeasurably.
For Jane, the tape helped to lift her ribcage, giving her organs - which had swollen during her cancer treatments - more space to move.
It reduced Jane's pain levels and relieved pressure on her stomach, allowing her to eat and drink properly.
Since seeing the dramatic results, Jane and her family have wanted to see if other patients could benefit.
"

Often the drugs Jane received were worse than the illness itself. In her final months, the one thing that improved her quality of life was the taping. The benefit was immediate and without any side effects

Mike Tomlinson - Husband to late Jane
Our research
Funded by the Appeal, scientists at Leeds Beckett University carried out a three year PhD – the first of its kind – to establish whether Kinesio Taping could help to alleviate some of the symptoms of cancer.
The study was carried out by a multi-disciplinary team, led by Professor of Pain and Analgesia Mark Johnson, and found that Kinesio Taping could help with breathlessness and other cancer-related symptoms.
Prof Johnson explained: "Our research investigated the potential usefulness of kinesiology taping for the management of symptoms in the continuum of cancer care.
"Kinesiology taping is normally used for symptom management of musculoskeletal conditions and involves the application of a thin elasticated self-adhesive cotton-based tape to the skin.
"Our research has found that kinesiology taping may have a role in the management of unpleasant symptoms related to cancer such as pain, abdominal discomfort and breathlessness."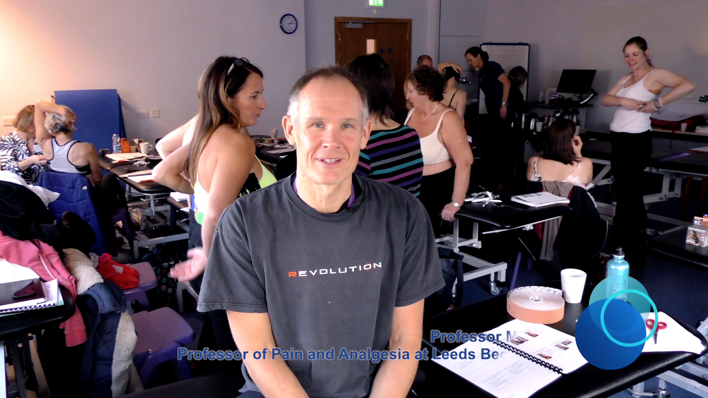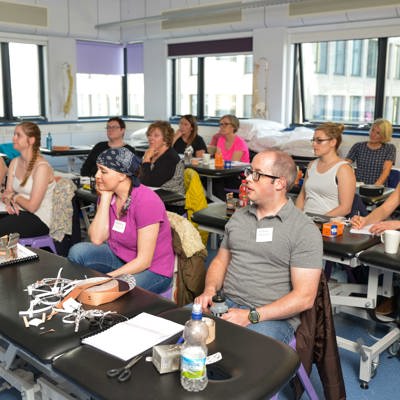 Study days
The Appeal is sharing knowledge of Kinesio Taping techniques and their potential benefits with professionals working in cancer care.
Study days take place across the UK for physiotherapists and nurses working with people with cancer.
The sessions, devised by renowned Team GB physiotherapist Alison Rose, who treated Jane Tomlinson with the therapy, take place several times a year and are fully-funded for professionals working in the NHS or third sector, such as in hospices or community care teams.
To find out more and register your interest in attending a future study day, click below.
Find out more
Our partners
The Appeal would like to thank its partners KT tape, 2 Pure, Coach House Sports Physiotherapy and Leeds Beckett University. Special thanks also to Alison Rose, Rhona Else, Jane Jones and Professor Mark Johnson.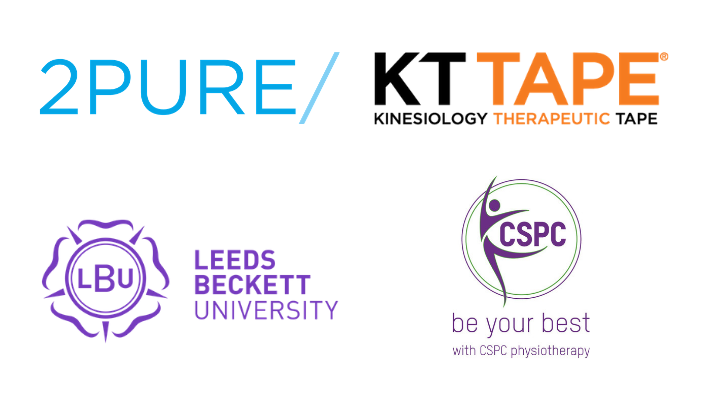 Other ways to get involved
There are many ways that you can support our Kinesio Taping study days; from providing a space in which we could hold study days, sponsoring our resources, to simply donating so that we can continue supporting physios, nurses and people with cancer around the UK.
What your donation could provide
Your donation will continue our work in helping to improve the lives of people living with cancer. However much you choose to donate, learn about the difference it could make to our Kinesio Taping study days.
£10

Could provide one study manual to support a physio or nurse in using the taping technique with cancer patients

£30

Could provide the learning resources and tape for one physio at a Kinesio Taping study day

£150

Could pay for a Kinesio Taping study day for one physio