Children's health and well-being
Improving the mental and physical well-being of children in disadvantaged areas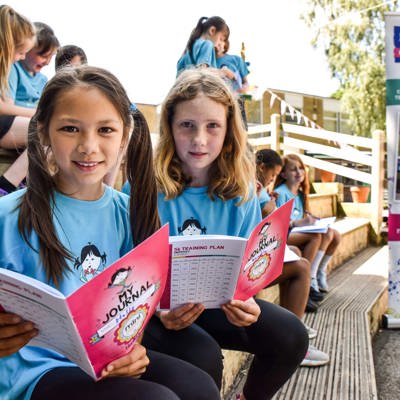 What is M2
M2, (formerly Mini Mermaid Running Club UK), activated in primary schools for Year 3-6, helps girls create a foundation of self-confidence, self-esteem and self-compassion through a combination of movement and mindfulness. 
The lessons of M2 strengthen a girl's mental, emotional and physical wellbeing and provide them the tools to manage pressure  - from peers, from society and from herself, about how she should look, feel and behave.

The Appeal is supporting the activation of M2 in the North of England.
How it began
M2 started in Leeds by Hannah Corne who became concerned at the stress and pressure young girls are under, while at the same time realising the correlation between physical activity and a girl's overall wellbeing. 

Research shows girls drop out of physical activity at greater rates and at earlier ages than boys. At the same time, girls' confidence begins to decline by age 9. Therefore, M2 engages girls before these declines begin and instil a love of being active and how it links to how they feel (their mental health).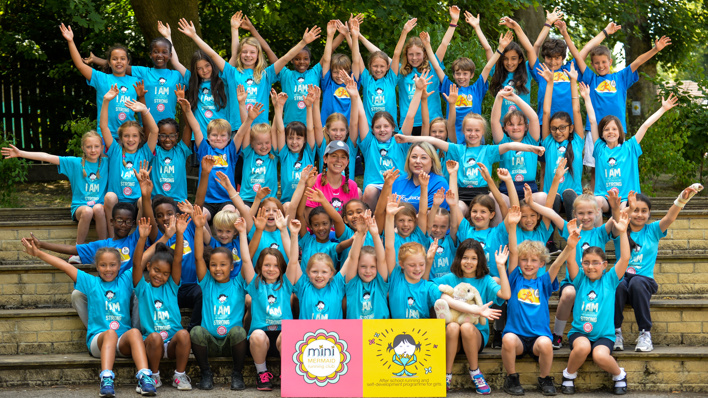 What's involved in the programme?
M2 is a multi-week programme, delivered in schools by school staff, using a curriculum co-designed with children's wellness, education and physical activity experts. The curriculum, designed for small groups of 10-12, includes themed-discussions, journaling, active games and workouts. At the end, the girls take part in a 5km challenge where they can run, hop or skip their way around. 
Throughout the journey, girls set goals, create plans and understand how to manage their internal dialogue. They take on new challenges, push beyond their comfort zones and explore ways to be kinder to themselves and others. In the process, this fortified confidence, resilience and compassion helps a girl turn her voice and inner strength into powerful forces.

School staff, families and coaches share that girls who complete M2 are more active, more confident and more resilient - in play, in school and in friendships. They take up their rightful space, open themselves to new experiences, embrace taking risks and learn to be kinder to themselves and others, while becoming more physically active.
"

I love running but I got other things out of it, too. I'm now able to speak my mind and ignore the negative thoughts that come into my head. I feel so much more confident in myself."

Lisa (7) Leeds, West Yorkshire
Find out more and get involved
There are many ways you could support this programme, from being a running buddy at the final 5KM run to fundraising for or donating towards these programmes.
Supporting these programmes, cited as an ideal part of the COVID-19 recovery curriculum, is important to ensure they can continue helping children at such a pivotal time in their lives.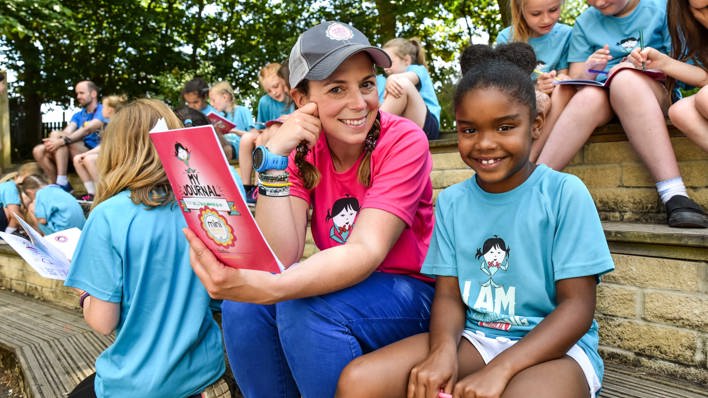 Our M2
Hear from some of our M2 participants on what they have learned from the programme.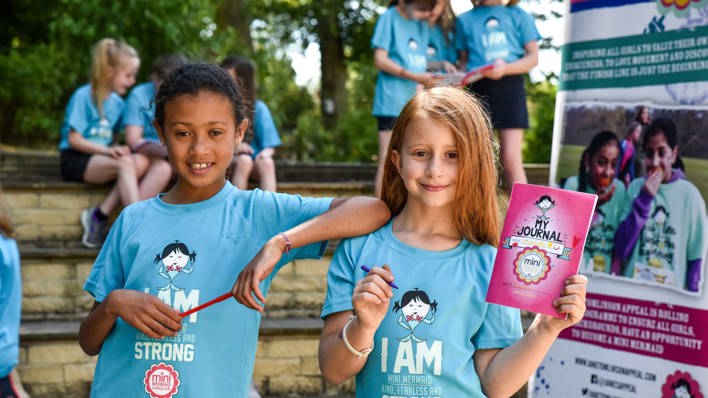 Other ways to get involved
There are many ways that you can support our M2 programme; from volunteering to be a running buddy or coach, to donating to continue these programmes in areas of deprivation.
What your donation could provide
Your donation will continue our work in helping children to be happier and healthier. However much you choose to donate, learn about the difference it could make to the M2 programme.
£15

Could provide one child with a journal, T-shirt, and medal.

£80

Could pay to train a volunteer coach

£400

Could pay for one whole M2 programme