Children's health and well-being
Improving the mental and physical well-being of children in disadvantaged areas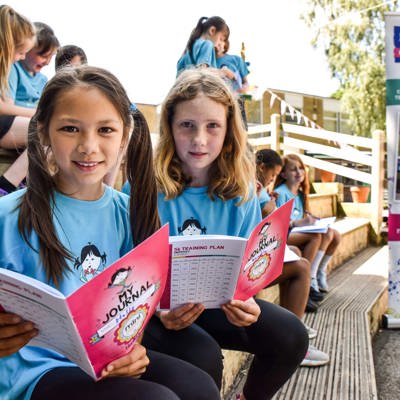 What is Mini Mermaids and Young Tritons?
Mini Mermaids and Young Tritons, activated in primary schools for Year 3-6, aim to help young people improve their physical and mental wellbeing and counter pressure from peers, and society in general, about how young people should look, feel and behave.
Mini Mermaids' unique programme combines physical activity with mindfulness exercises to increase self-esteem and well-being during girls' formative years.
Young Tritons, meanwhile, inspires boys to work together for a common goal, by developing their self-compassion and empathy.
The Appeal is supporting the activation of Mini Mermaids and Young Tritons in the North of England.
How it began
The Mini Mermaids programme was brought to the UK from the USA by Leeds mum Hannah Corne who, inspired by her daughter Flo, became concerned at the stress and pressure young girls are under.
The Mini Mermaids scheme was quickly joined by the Young Tritons programme which is tailored specifically to boys and the sorts of issues they face.
Young Tritons aims to teach them they can be strong by working as a team, sharing their emotions, helping and encouraging each other in all areas of life, not just 'on the sports field'.
The schemes aim to encourage physical well-being in children and instil a love of being active and how it links to how they feel (their mental health), before children move up to secondary school where they are statistically more likely to drop out of sport.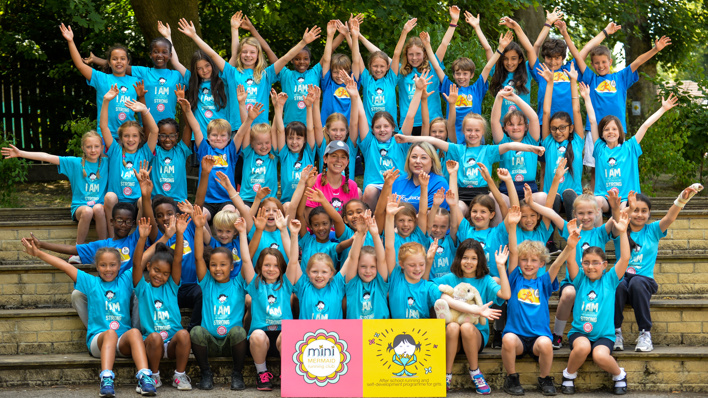 What's involved in the programme?
Mini Mermaids and Young Tritons is a multi-week programme, delivered in schools by school staff. At the end, the children take part in a 5km challenge where they can run, hop or skip their way around.
Using a blend of journal work and group discussions, alongside physical activity, each programme caters for around 10-12 children. The school staff  follow a curriculum that has been written by child psychologists, fitness specialists and parents.
Through Mini Mermaids, the girls learn self-compassion and the value of movement regardless of their size, shape or ability. It's not about being first or fast, but finding a way to move that makes them feel confident.
Key elements of the programme include two characters, who represent girls' inner cheerleader (Mini Mermaid) and their inner critic (Siren). Girls learn to identify and acknowledge both voices, while developing strategies to follow their Mini Mermaid voice.
For Young Tritons, the focus is on helping boys address their thoughts and feelings and to have open conversations. They are encouraged to build teams that work together, growing their compassion and empathy for each other.
"

"Mini Mermaids and Young Tritons are here to help children manage their internal thoughts and feelings, as well identify the external pressures that they are navigating. We want them to preserve and grow their confidence and sense of worth, all while having fun moving their bodies and understanding the link between movement and their emotional health. Children learn to be brave, not perfect, and to celebrate all their strengths - mental, emotional and physical.

Hannah Corne, executive director and CEO, Mini Mermaids and Young Tritons Running Club UK
Find out more and get involved
There are many ways you could support these two programmes, from being a running buddy at the final 5KM run to fundraising for or donating towards these programmes.
Supporting these programmes, cited as an ideal part of the COVID-19 recovery curriculum, is important to ensure they can continue helping children at such a pivotal time in their lives.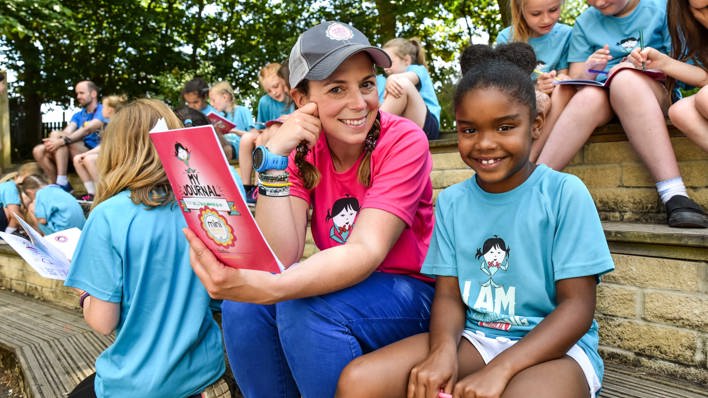 Our Mini Mermaids
Hear from some of our Mini Mermaids on what they have learned from the programme.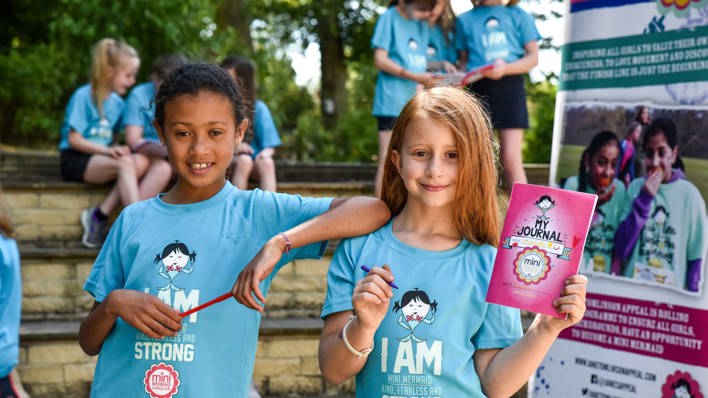 Other ways to get involved
There are many ways that you can support our Mini Mermaids and Young Tritons programmes; from volunteering to be a running buddy or coach, to donating to continue these programmes in areas of deprivation.
What your donation could provide
Your donation will continue our work in helping children to be happier and healthier. However much you choose to donate, learn about the difference it could make to the Mini Mermaids and Young Tritons programme.
£15

Could provide one Mini Mermaid or Young Triton with a journal, T-shirt, and medal.

£80

Could pay to train a volunteer coach

£400

Could pay for one whole Mini Mermaids or Young Tritons programme