Vacancies
The Appeal is looking for two enthusiastic individuals to join the charity as it celebrates it prepares to celebrate its 20th Anniversary. Find out more below.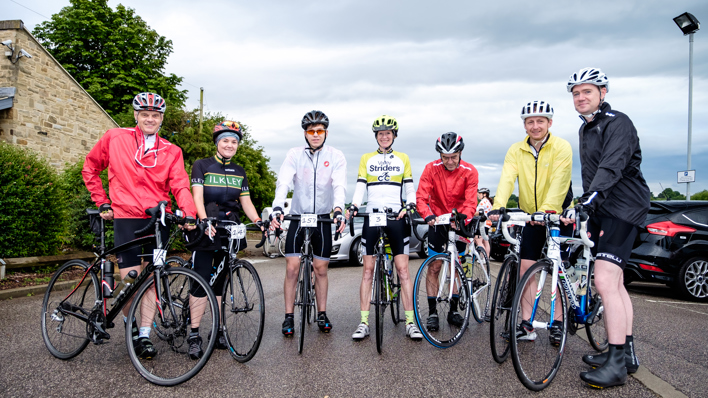 Fundraising Manager
Location: Leeds
Contract: Permanent
Hours: 40 hours a week
Salary: £28,000 - £33,000 dependent on experience
Job Purpose
To manage and coordinate the fundraising efforts across the charity, including developing and implementing a fundraising strategy in partnership with the Appeal Manager and in line with the charity's ever evolving needs.
Strategic Priorities
To support the development of the charity through growing fundraising income
To provide robust reporting and projections on income and expenditure associated with fundraising
To raise the profile of the charity and its four pillars in the areas it operate in
To deliver and manage the 20th Anniversary Campaign across all mediums
Operational Priorities
Managing and developing the fundraising events calendar for the charity
Developing new and existing income streams and sources of support in line with fundraising targets
Develop key corporate and community partnerships to grow fundraising income
Ensuring a high standard of stewardship for all Jane Tomlinson Appeal supporters
Regular analysis of income vs forecast
To ensure that all the necessary records and reports are kept up to date on the internal database
Regulation
Staying up to date with fundraising regulation and reporting changes
Maintaining existing relevant fundraising policies and recognising the need for additional policy in our operation in response to regulation
Ensuring our fundraising activity is safe and legal
Brand, Marketing and Communications
Execute campaign effectively, on schedule and to budget
Ensure the Jane Tomlinson Appeal website and communications are up to date
Collate case studies, newsletters and other donor communications as required
Liaise with designers and media outlets as required
Engage an array of strategic campaign partners including donors, schools and individuals
Person Specification
Experience
Proven record of developing meaningful relationships with a range of individuals and organisations.
Previous marketing and campaign management experience is desirable
Demonstrable understanding of the importance of responding to changing regulation across the industry
Skills and Competencies
Highly financially literate
Excellent written and oral communication skills with an ability to articulate Charity's vision clearly, accurately and convincingly
Willingness to work flexibly around events calendar
Ability to prioritise work to deadlines and prioritise workload
Willingness to travel for work and access to own transport
Educated to degree level
To Apply please send a covering letter and CV to info@janetomlinsonappeal.com no later than 16th March 2022 at 9am 
Fundraising and Admin assistant
Location: Leeds
Contract: Permanent
Hours: 40 hours a week
Salary: £22,000 - £24,000 dependent on experience
The Jane Tomlinson Appeal continues the legacy of the late inspirational Jane Tomlinson CBE.
Jane raised £1.85m for children's and cancer charities before her untimely death from cancer aged just 43 in 2007. Her endeavours made headlines across the world as she took part in a series of seemingly impossible endurance challenges from the London Marathon, ironman and triathlon competitions, to a 4,200 mile cycle ride across the width of the USA – despite being diagnosed with incurable cancer.
Through the Jane Tomlinson Appeal, and its sister events organisation, Run For All, a massive £10m has now been raised for good causes, mainly children's and cancer charities.
As the Appeal looks to its future, it is now seeking a fundraiser administrator to manage our database, communicate with fundraisers, recruit and support volunteers and to provide general office support.
With your help, we can fulfil our mission to help children be happier and healthier and to improve the lives of people living with cancer.
The Role
The successful candidate will be the main administrator for the Jane Tomlinson Appeal fundraising team.  
Working in a busy environment, you will be comfortable working to deadlines and juggling several tasks at once. You'll be managing the database, inputting financial and communications data and generating reports. Along with the general banking for the charity, you will also be responsible for all gift aid claims.
You'll be supported in your role by volunteers, for whom you will be responsible for recruiting, training and managing.
You will also play an important role in supporter journey of our fundraisers; sending out fundraising packs, T-shirts and good luck cards, ensuring they are thanked promptly following their donations and that any enquiries are dealt with in a timely manner.
Your role will also support the wider fundraising team with general admin tasks, including managing the PO system, tracking invoices and stock management of fundraising supplies.
You will also support the Appeal team at events across the North and the Midlands, which will naturally involve some out of hours and weekend working.
You must also have a full driving license and access to a vehicle to travel to the events (time off in lieu will be given and expenses met).
Person Specification – Fundraising Assistant
Essential Criteria:
Knowledge and Experience
Experience of working on fundraising or marketing campaigns either within a charity or in other sector for a minimum of one year
Experience in office practice, systems and processes
Good project management and planning skills
Excellent communication skills, both verbal and written
Excellent organisational and administrative skills and the ability to prioritise own workload and meet deadlines.
Excellent computer skills and working experience of word processing and database packages
Educated to degree level or equivalent
The ability to juggle a wide range of activities, prioritise own workload and meet deadlines
Personal Attributes and Skills
To be professional, approachable, and friendly with an ability to connect with people at all levels.
To have excellent interpersonal skills and to thrive on enabling supporters to succeed with their fundraising endeavours.
A self-starter with the ability to instigate and see through new ideas and developments.
Ability to research and analyse information.
A commitment to equality of opportunities.
A full clean driving licence and own vehicle is essential.
To Apply please send a covering letter and CV to info@janetomlinsonappeal.com no later than 16th March 2022 at 9am