Celebrating 20 years with Make It 20
To celebrate 20 years of helping children to be happier and healthier and improve the lives of people living with cancer, the Jane Tomlinson Appeal is launching a charitable challenge across the region.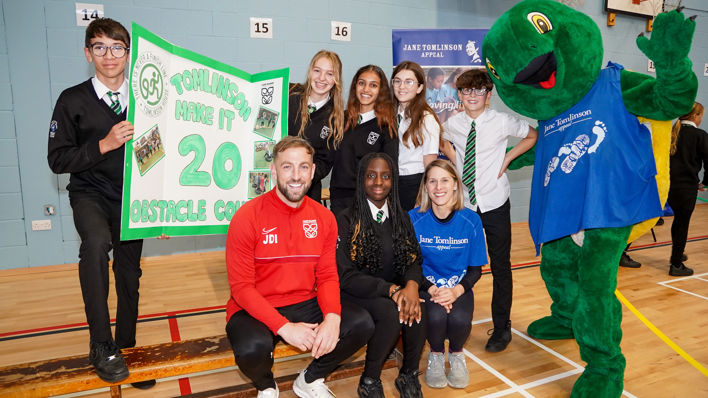 Make It 20 is an anniversary activity to continue Jane's legacy. Regardless of age or ability, the challenge is simple - choose an activity and do it 20 times to raise money, then nominate friends and family to do the same.
The Make It 20 challenge launched yesterday at Carr Manor Community School with over 300 pupils from Carr Manor and Wetherby High School simultaneously carrying out their Make It 20 challenges.
The Jane Tomlinson Appeal is encouraging other schools across the region to follow suit and let their pupils carry out Make It 20 challenges. From doing 20 star jumps, 20 laps of your local pool, baking 20 cupcakes or planting 20 seeds, Make It 20 is quick, fun and easy.
Suzanne Tomlinson, daughter of Jane Tomlinson and trustee of the Jane Tomlinson Appeal, said: "The involvement of schools across the region is key in supporting the Jane Tomlinson Appeal and continuing its legacy. We wanted to engage the local community with an interactive activity we really believe will take momentum, and naturally, hope donations to the Appeal follow so we can continue to build on the incredibly important work we've carried out over the last 20 years."
Gareth King, Senior Assistant Headteacher and Teacher of PE at Wetherby High School, said: "Both Carr Manor and Wetherby High have a Tomlinson House, named after Jane Tomlinson herself, so supporting the launch of Make It 20 was a natural alignment. The Appeal does a fantastic job of raising money and the work it does is something we're naturally keen to raise awareness of amongst our pupils.
He continued: "We tasked our pupils with coming up with the most innovative and unique Make It 20 challenges and watching them carry them out to launch the anniversary campaign was a moment we were all proud of."
Pupils at both Carr Manor Community School and Wetherby High School regularly take on opportunities outside of the classroom, to build character and develop their relationships with the local community, so were delighted to be part of this project for The Jane Tomlinson Appeal.
A downloadable badge that schools and families can use on social media to promote their involvement is available via the Make It 20 web page, alongside a sponsorship form if children would like to gain sponsorship for their efforts.
Make It 20 will launch in businesses across the region shortly after the school launch. For more information please click here 
The Jane Tomlinson Appeal has four key projects:
1. Kinesio Taping - exploring the benefits of Kinesio Taping (a non-drug therapy) and how it can alleviate pain in people living with cancer.
2. OWLS children's bereavement care - support for children who have suffered the devastating loss of someone special, like a parent or sibling.
3. Mini Mermaids and Young Tritons - programmes to improve the mental and physical health of primary school children in disadvantaged areas.
4. Early detection of breast cancer - supporting research into a blood test to detect breast cancer earlier, potentially saving countless lives.
More news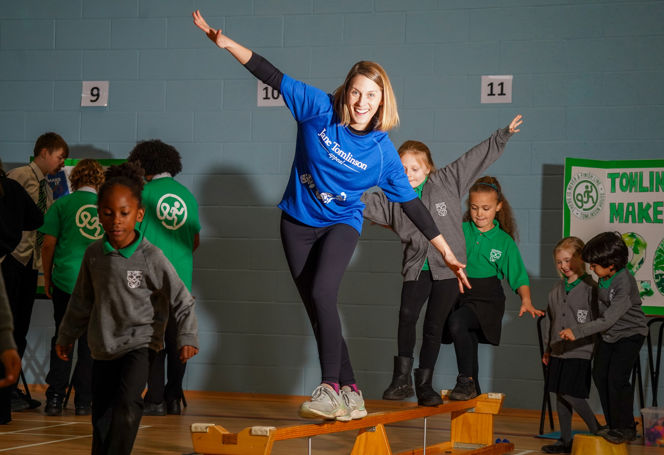 19.12.22
Make it 20 marks the 20th anniversary of the Jane Tomlinson Appeal and invites all people – regardless of ability – to undertake any activity 20 times to raise money.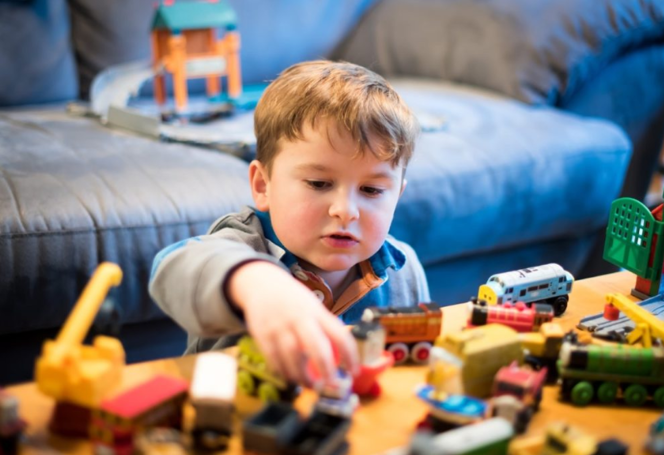 23.03.20
The absence of a loved one who has died can be felt all the more acutely when special occasions come around – and social distancing and isolation can magnify feelings of grief and loss.
View news