Teaching Kinesio Taping techniques – Study Days
Improving the lives of people with cancer is at the heart of our charity, and any funding that helps us do more of this means the world to us. With Kineso Taping, we run regular study days free of charge for physiotherapists, nurses or other NHS practitioners to give them access to potentially life-changing information and resources. Our study days are funded by our generous donations. They last one full day and are developed by an expert Team GB physiotherapist to ensure attendees are getting the highest standard of information that can help cancer patients.
Interested in booking your place? Here's what a typical study day looks like and the insights our attendees gain while spending the day with us…
• Introduction to Kinesio tape
• Background theories
• Practical demonstrations of:
o Taping for drainage of the liver
o Taping for the spleen
o Taping for lymphatic drainage of the abdomen
o Taping for diaphragmatic expansion
o Taping for expansion of the thoracic cage
o Taping for breast cancer and lymphoedema
o Taping for low back pain
o Taping for neck pain
o Kidney mobilisation
Participants also receive an instructional manual and notes to take away with them, along with some samples of kinesiology tape which will allow them to put their learnings into practice.
To find out more about our next study day, and to register your interest, don't hesitate to get in touch with us. We would love to see you at the next study day!
More news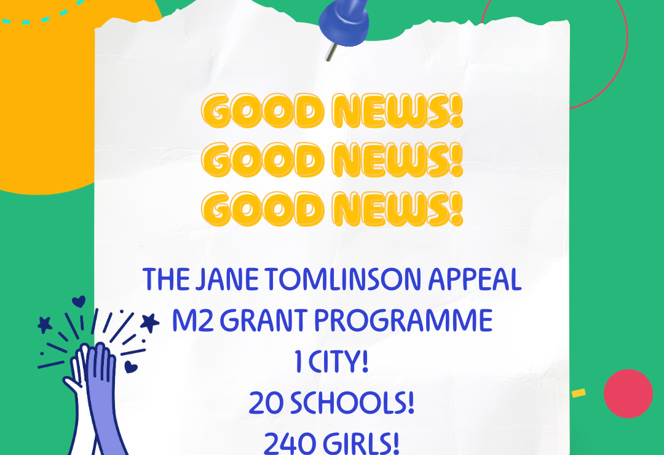 05.10.23
We are delighted to announce that the M2 programme has been funded for another two years! The M2 programme operates in primary schools, combining movement and mindfulness activities helping girls with their confidence and self-worth. Focused on the benefits of physical movement, the M2 programme is based around the collective belief that physical activity plays a vital role in helping girls develop self-confidence, self-esteem and resilience.
View news