Wetherby High School smashes their target!
Not long ago we told you all about the amazing effort of the Wetherby High School teachers taking on the Leeds Half Marathon. Well, this time we are shouting about the students and their fantastic fundraising!
Over the last year the students of Tomlinson House at Wetherby High School have been fundraising for the Appeal. Recently they held their fundraising week which included bun sales, a staff raffle and a themed lunch.
Each of the four houses at the school is named after an incredible sports star, with one honouring Jane Tomlinson. The students are fantastic representatives of the Appeal and fundraise for the charity every year.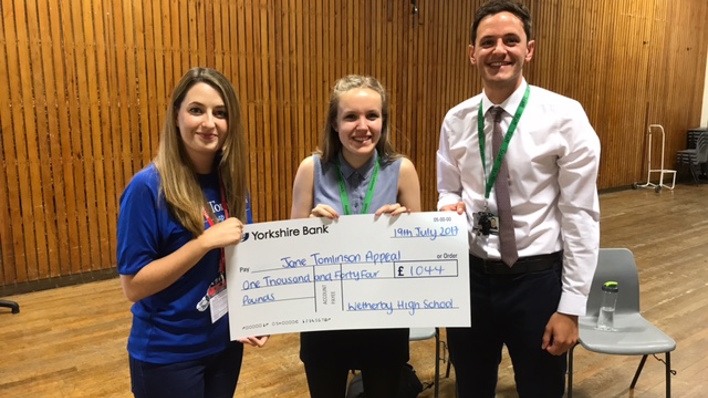 On the final day of their fundraising week both the staff and pupils took part in a 100k run, where they had constant runners on the treadmill to cover 100k in one school day. The support from all the other students and staff continued throughout the day. Overall the students raised an incredible £1044, which is a fantastic effort from everyone.
Wetherby High School said "Well done to all the pupils and staff who participated in this wonderful event!"
So from everyone here at the Appeal as well, we would like to say a huge well done and thank you so much for your continued support, it really does make a huge difference.
If you also work at a school, or would like to get your child's school involved with fundraising for the Appeal, just speak to Katie@janetomlinsonappeal to find out how easy it is.
More news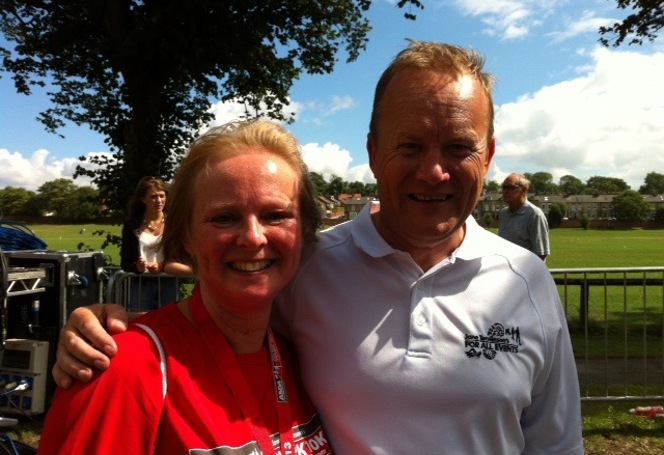 17.08.17
Award-winning BBC Radio sports broadcaster Eleanor Oldroyd is to join runners taking part in this year's Asda Foundation Bury 10K.Also on the start line on Sunday 17th September will be Dawn Nisbet, whose photograph of her celebrating as she crossed the finish line of a parkrun earlier this year went viral.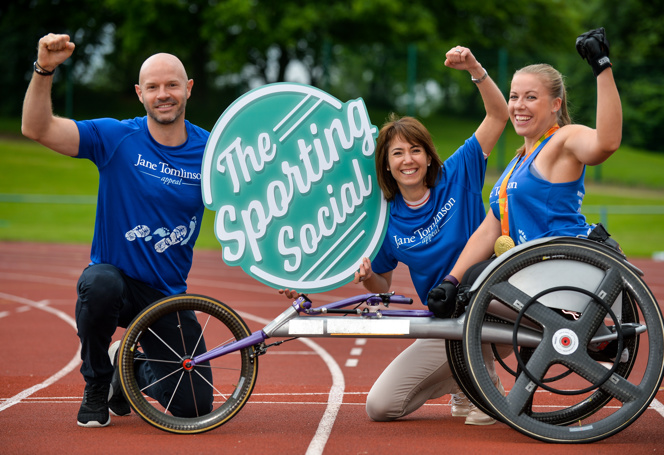 13.06.17
Former England defender Danny Mills and Paralympic gold medallist Hannah Cockroft will be among the special stars at a 'sportsman's dinner with a difference' to be held in Leeds later this year.
View news