26.2 Miles As A Minion
Fundraiser Kevin Isbister is going for the Guinness World Record on 24th April as he takes on the 2016 Virgin London Marathon in aid of The Appeal. We caught up with him about how he's getting ready for his challenge and what will keep him going 26.2 miles…
Kevin will be aiming to break to the official record for 'Fastest Marathon dressed as a Film Character'. However as this stands at 3 hours, Kevin's going for the un-official title of 'Fastest Marathon in a Minion Costume' by completing the event in sub-5 hours. Of his unique fundraising idea Kevin said "Being called Kevin, I am looking into minion outfits… I'll obviously have to do some training runs in the costume first which could be an interesting sight on the streets of Leeds and down the canal tow path!"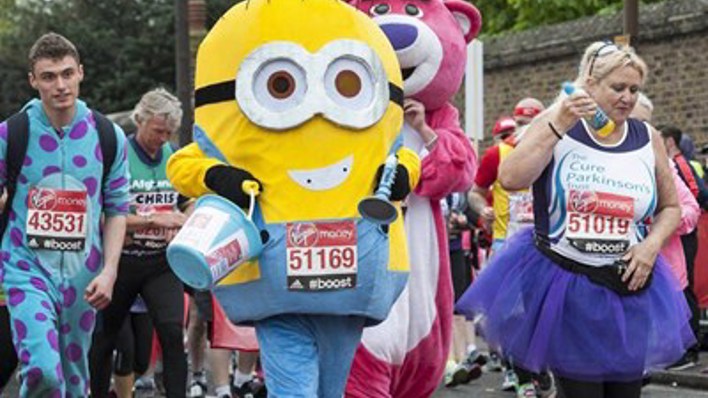 £2,000 target to support the Appeal
Kevin has set himself the target of raising £2,000 for The Appeal and says "I'm continually looking for new ideas of how to fundraise for the marathon. Friends and family have always been incredibly generous, but I want to go beyond them for such a great cause - be that shaking a bucket in the White Rose or running some pub quizzes."
As the successful applicant from our London Marathon ballot at the end of 2015, Kevin will be the first runner to take on the London Marathon on a charity place for The Appeal. This is the first year that The Appeal have had a charity place in the London Marathon, and whilst we'd have loved to welcome all runners to take on the challenge we could only choose one applicant.
Of his support for The Appeal Kevin said "I have supported the Appeal Team through various events from Leeds 10K, Leeds Half Marathon and the first 3 Yorkshire Marathons. One of the main drivers for supporting Jane's Appeal is that it supports a wide range of good causes under one roof. I like the idea of supporting an appeal that provides financial support to so many good causes and highlighting tangible benefits" 
Like many runners, the London Marathon has long been an ambition of Kevin's. He says "having failed like many others a number of times in the London Marathon Ballot, I am over the moon to be given the chance of competing in the London Marathon, whilst supporting this great cause."
"Having completed the Yorkshire Marathon, I said I'd never do another marathon, then I guess I got the bug! 3 Marathons later in York and 3 failed London ballots, I have been focused on trying to get into London and give it my best shot. I watch it every year on TV and the atmosphere is like no other, the crowds, the landmarks etc make it a great event, and of cause, I want to make sure I enjoy it and give it my absolute best - That alone is a great motivation, but also supporting the Appeal Team, to make myself known among fellow supporters, and raise as much money as I can in the process."
Whilst Kevin has made his challenge even more difficult by choosing to take it on in a minion costume, the prospect of 26.2 miles is daunting for any runner. Of his training motivation Kevin said "Like training for any long distance event, the biggest hurdle is the disciple to do the training runs and get the mileage in your legs so that you're prepared for race day. Between work, sorting 2 children and running a home, running generally takes a back seat and whilst I love running, it can be very hard to get out the front door on cold, wet and windy days! But I know from experience, 5 minutes in, it is worth it and enjoyable despite the weather conditions."
Visit Kevin's Just Giving page https://www.justgiving.com/JanesAppealLondonMarathonto support his challenge and keep up to date with his progress!
More news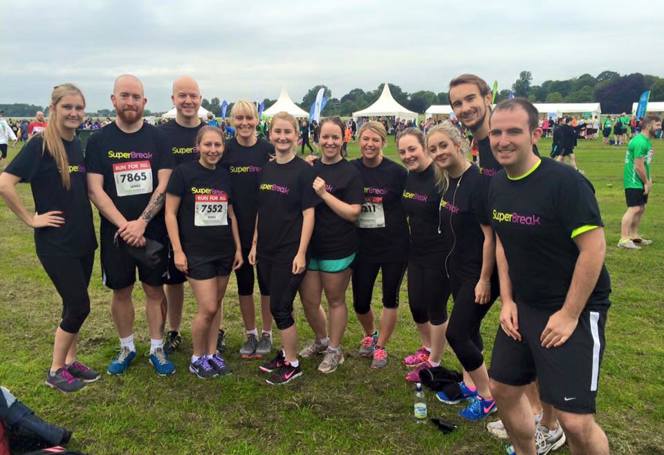 24.02.16
Short break specialist SuperBreak raised money for the Jane Tomlinson Appeal by completing the 2015 Run For All York 10km. We discovered how they achieved this and their motivations for taking part…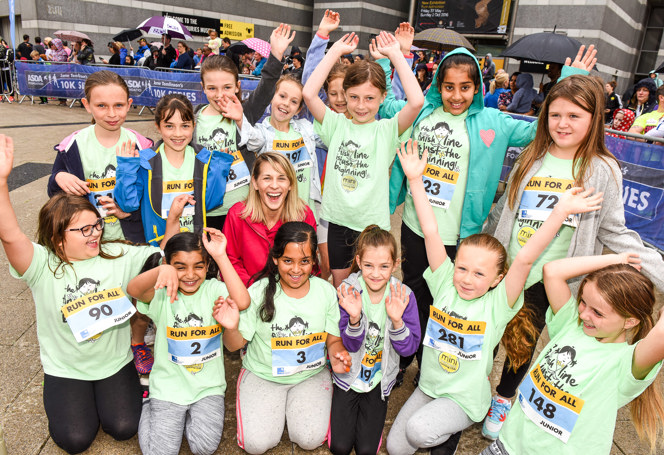 07.02.16
Leeds girls are being given a boost in confidence and encouraged to exercise by a new programme launched by a local mum. Hannah Corne has established the Mini Mermaid Running Club to promote physical and mental wellbeing and help address the lack of self-confidence often felt by primary school-aged girls.
View news