Team Superbreak on their York 10K challenge
Short break specialist SuperBreak raised money for the Jane Tomlinson Appeal by completing the 2015 Run For All York 10km. We discovered how they achieved this and their motivations for taking part…
Why did SuperBreak choose to take part in the event?
"It was the idea of Graeme in our marketing team - the perfect challenge for the summer, a couple of months of training before the Run For All York 10km. An email went around the whole office, and there was a big response. Not everyone was up for the run, but they were happy to contribute to a special bake sale (and not just the eating!) instead to support the event, and loads of people came down to cheer us on too."
Why did SuperBreak choose to fundraise for the Jane Tomlinson Appeal?
"It's fair to say that the SuperBreak team were a mixed-ability bunch! But sometimes all it takes to get running is a group of friends and a little inspiration. Jane Tomlinson's own story is a fantastic motivation, and as a proud Yorkshire company we were thrilled to take part in this event in our home town of York."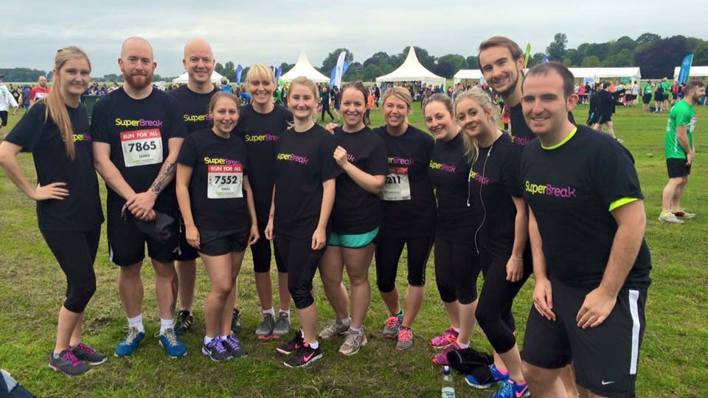 Challenge sparked sense of camaraderie
What was the motivation throughout training and in the lead up to the event?
"Some of us had run before, many hadn't. Some of us were fairly fit, others weren't! But the thing we all shared in the SuperBreak team was the desire to challenge ourselves, get fitter and get healthier too. As the 10km got closer and closer however, we all started to really get into it - not only did we want to complete the course, we wanted to get a good time as well!"
How did the team feel upon finishing the event?
"The end! By which I mean, we felt great once we'd finished the race, accomplished our times and conquered the distance. There was a real sense of camaraderie once we'd all completed the run, and as each of us crossed the finish line we were sure to hang back and cheer on the rest."
What would your advice be for any teams thinking of taking part?
"Training is easier together, so make sure you work out a plan that includes your team mates! If you prefer to run alone however, there are lots of other great ways to interact; why not download a running app for your phone, and keep a track on each other's progress? Be warned though - it can get competitive! And, if you plan a bake sale for a little extra fundraising, make sure you do it after the event - too much cake can really spoil your training programme!"
A big thanks goes to the following SuperBreak staff members who took part in the event… Claire Tanner; Susan Smith; Kay Stokell; Chloe Hemmings; Emma Fowler; Ashley Wilcox; Daniel Nye; Alannah Stone; Graeme Smith; Maisie Mason-Smith; Stefan Bulmer; Hannah Lambert; Stella Fletcher; Jamie Monday; Michael Middleton; Trudie Naismith; Laura Tanner; Julia Rooke
More news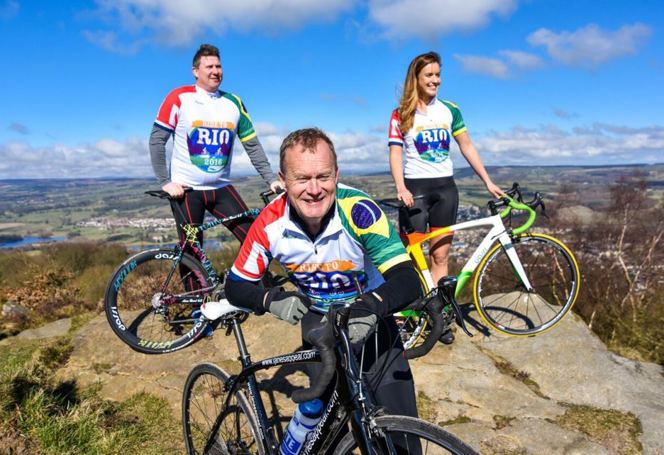 22.03.16
The Appeal is delighted to today announce an exciting challenge taking place this summer. A decade ago, Jane was about to embark on her biggest ever challenge - an exhausting 4,200 mile ride across America.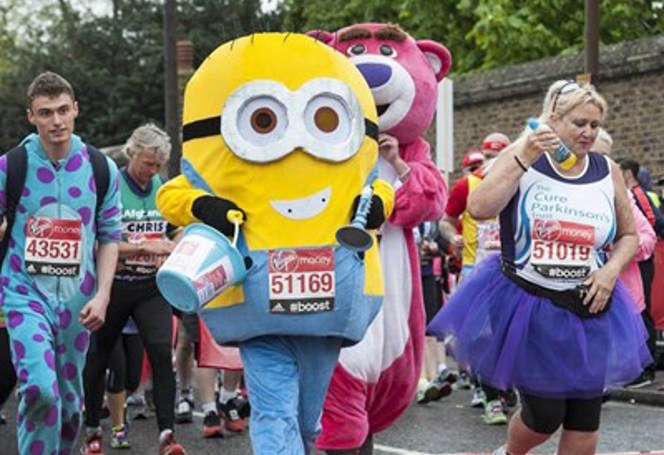 08.02.16
Fundraiser Kevin Isbister is going for the Guinness World Record on 24th April as he takes on the 2016 Virgin London Marathon in aid of The Appeal. We caught up with him about how he's getting ready for his challenge and what will keep him going 26.2 miles…
View news