Support the Appeal with a Festive Fuddle
The Jane Tomlinson Appeal has launched its brand new Christmas Campaign, the Festive Fuddle and is asking you to gather your friends and show your support for your local children's and cancer charities this Christmas.
The Festive Fuddle couldn't be any easier; it's as simple as a Christmas lunch with friends, wearing your Christmas jumper and wishing everyone a Merry Christmas. You can hold your Christmas celebrations at any time through December with everything you need free from the Jane Tomlinson Appeal Website.
This brand new campaign is supported by Bradford based accountants Watson Buckle, who have supported the Jane Tomlinson Appeal since the charity's early days.
Kate Goldring, Appeal Manager, said "It is so valuable to have had the support of Watson Buckle for so long and fantastic that they are now joining us with our brand new fundraising activity. It is fantastic to have them on board."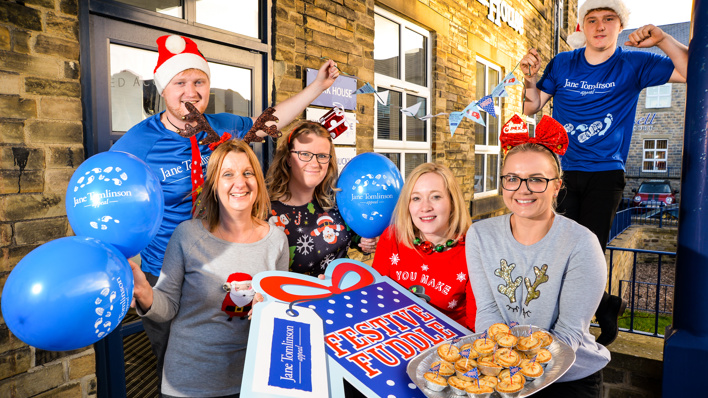 Celebrate Christmas with the Jane Tomlinson Appeal
Ian Gill, director of Watson Buckle said "Watson Buckle are delighted to support the Jane Tomlinson Appeal's new Christmas Fuddle campaign. The Appeal has always been a charity close to my heart and continues to support a variety of children's and cancer charities across the country."
The Jane Tomlinson Appeal supports your local children's and cancer charities through their grants schemes.
In October this year the charity donated over £50,000 to charities across the North and the Midlands. This year the Appeal also celebrated two milestones in its own projects, including completing the first phase of the PhD into the use of Kinesio tape to relieve the symptoms of cancer and launching its partnership with the self-development program for young children, Mini Mermaids.
If you would like to help continue this fantastic work, all you need to do is celebrate Christmas with the Jane Tomlinson Appeal.
More news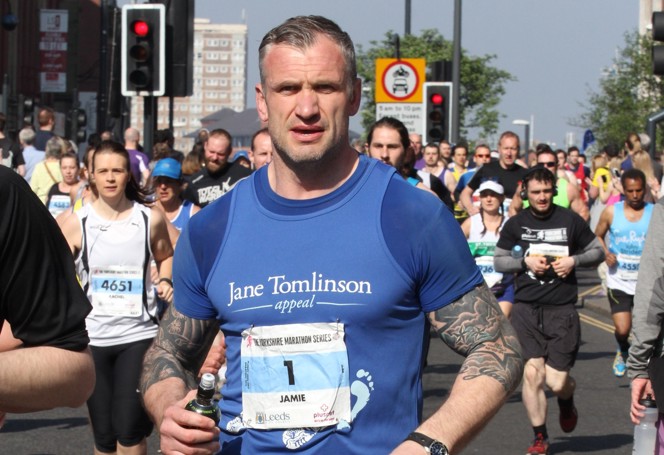 20.04.18
Leeds Rhinos legend Jamie Peacock is pulling on his running shoes to take on the Leeds Half Marathon next month.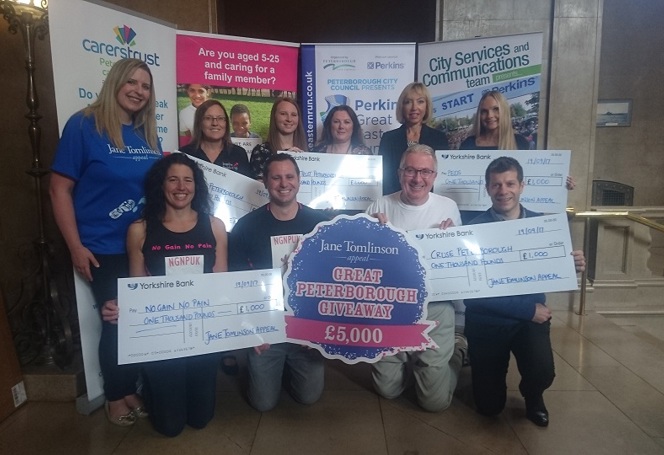 19.09.17
Five local charities and good causes have received a £1,000 cash prize from the Jane Tomlinson Appeal, a charity which partners with the Perkins Great Eastern Run.
View news